Portraiture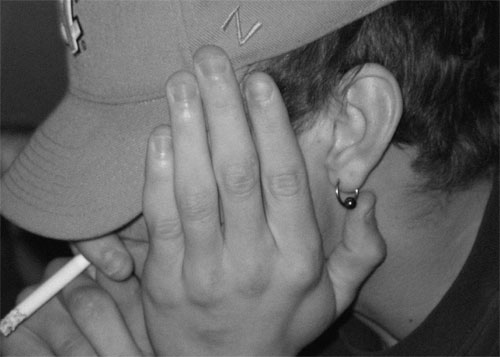 United States
January 12, 2007 10:03pm CST
Do any of you love to take photos? I love taking pictures of my family, even though they don't always let me. My brother is my favorite to pursue, because it's a challenge, he hates it and never lets me. I love to sneak it in. Who is your favorite person to take pictures of?
7 responses

• United States
13 Jan 07
I love to take pictures, I'm a member of the website, Deviantart and a lot of my photos are there in my gallery. My daughters are my favorite subjects to take pics of. I know I have a mother's prejudice but they're beautiful girls.

• India
13 Jan 07
I love taking photographs of my family members. Specially my daughter Ishita ... In last 4+ years I might have taken more than 3000 pics of her :-) ... But my fav subject still remains nature photography ... I have joined this community just 2 days back ... and have posted few photos ... hope to post a few thousand more if time permits ;-)

• United States
13 Jan 07
My brother and sister are actors, they love being on camera, so I have no trouble getting some interesting shots out of them.

• India
13 Jan 07
STOP TAKING PHOTOS . THE PERSON WHO TAKES PHOTO WILL BE THE FIRST TO BE THROWN IN TO THE HELL FIRE. IT HAS BEEN PROHIBITED BECAUSE IT WILL INCREASE THE EVIL PRACTICES AND WITCHCRAFT

• Poland
8 Feb 07
I like taking photos. I love photograph landscapes, especially sunsets. But I take pictures of my family too. My brother hates to be photographed. Even when I ask him to smile he says: 'Oh now.. again?' So he moves and cover himself. He's 16 and I think many boys in this age hate to be photographed.

•
1 Feb 07
my favourite person, is my other half, william...he sounds abit like your brother, he hates having his photo taken too. i have to be real careful about it and really sneaky, which he hates :P

• United States
30 Jan 07
That picture you posted is very cool!