Which is the best Movie according to you????

India
8 responses

• Sweden
13 Jan 07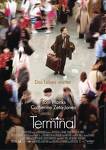 the terminal is one of tom hanks' best movie aside from forest gump and others. some of my forever favorites might take too much of my time listing them down here. but let's see: braveheart, 50 first dates, Xmen trilogy, lord of the rings trilogy, spiderman trilogy, jeepers creepers 1 and 2, patriot, bruce almighty, national security, behind enemy lines... and so on. i love lots of movies! and it's okey for me to watch them over and over again.


• Philippines
12 Feb 07
The best movie for me are: Blood diamond, Daredevil, Exorcist the beginning, The Messenger, Miss Congeniality.


• Philippines
15 Jun 07
The Green Mile....and all of Tom Hanks movies...

• Australia
12 Feb 07
The Best Movie for me are. 1. Titanic 2. Walk to Remember 3. Lord of the rings (The Fellowship of the ring, The Two Towers and The Return of the Kings) 4. The Eye 5 Final Destination

• United States
11 Feb 07
If I were to choose five, it would be: Citizen Kane Pulp Fiction The Godfather II The Godfather Unbreakable