my surgery have you women had one like this?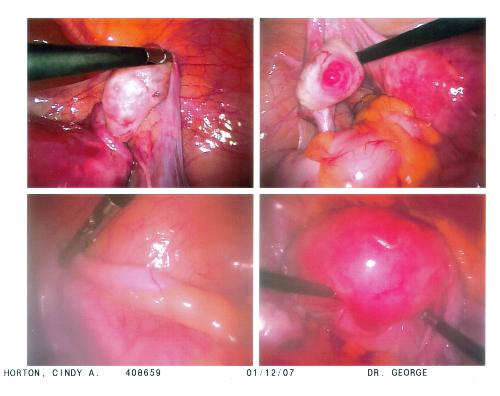 Lampe, Missouri
January 13, 2007 11:00am CST
i just wanted to update everyone on my surgery yesterday. it went well. i am home and in pain lots of meds are good. they removed all the cyst and scar tissue out and said i should be ok. they did not find any thing really seriouse in there that they had to get rid of but that is a good thing. have any of you women had this done to you? if so how long dose the pain last? i have a party to host this coming saturday and hope to be up and going by then.
2 responses

• United States
13 Jan 07
Not sure where or what you had done, but glad to know your surgery went well. Take it easy. Don't overdo it at the party.

• Lampe, Missouri
13 Jan 07
i said in the origanl post that i had cyst removed

• United States
13 Jan 07
Sorry. I never had to deal with that kind of thing, so I'm not too well versed. Still, hope you are feeling O.K. I wish you the best.

• United States
13 Jan 07
I know one of my sisters have surgery to have a few of her cyst removed. They say this runs in families I have yet to have a major problem with it myself. I hope you are able to make it to your party. My sister was also in alot of pain and took pain killers.

• Lampe, Missouri
13 Jan 07
yeah it hurts a lot and i have a high pain tolerance. but i am taking these pill the doc gave me. only one at a time though instead of two that way i still feel some pain and know that i can't do things i should not be. you don't relize how much you use your stomach musels untill they are hurt.