Next President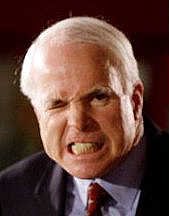 United States
4 responses

• United States
13 Jan 07
I wish I knew who I want to run.I think this election is extremely important.America is faced with it's two worst fears this time and they are a woman candidate and a black viable candidate and I am not talking about Al Sharpton or Jessie.I have no choices for Republican candidate as i don't like any of them and I know Rudy is going to run,but I am from New York and until 911,nobody cared for Rudy except the merchants of Times Square and he did a fantastic job with that.Running the country is no NY.I actually think Hilary and Obama make good music.We will see.This is so important and I hope everyone who can vote does vote no matter who their choice is.I think this last election where the people kicked the republicans out of congress said that voting works if you use it.

• United States
13 Jan 07
I agree with you as well on that. I have really no clue who is going to run or be president. I think a front runner would be Edwards, seeing how well he fared in the last election, plus he has run on a presidential campaign as well. Obama I am unsure about, as I am not too up on him yet. I want to know more about him because I have heard a lot. This is a huge election, I believe, because if the USA wants to be credible and a true superpower again, we need to make a really wise decision.

• United States
16 Jan 07
Tom Tancredo announced today his interest for the Presidency. For my money, he is the most qualified and is a well-known LEADER.

• Malaysia
14 Jan 07
sorry for the interruption since maybe my response are not in the right manner and maybe i lack in current issues in the world. i belive united states president now was G. Bush right..the election you mention is for president..if u dont mind, would u tell me more about that election including any candidates available and its position..seems like i'm the one whose questioning yeah...ummm maybe i can get info here :) sorry n tq

• United States
14 Jan 07
I agree that I think that McCain of and Edwards are two front runners for a nomination. McCain is a known face and has many supporters. I believe the last time he ran was in 2000, and if I am right, he didn't do too bad. Also, Edwards had a lot of support last time, as he was kind of the underdog and came out of nowhere to get close to a nomination. I think they will carry that into this election and they will both do well.