would you go to greece? what about taiwan?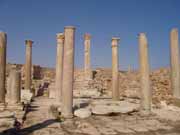 Romania
January 14, 2007 1:19pm CST
good relaxing, travelling to one of the most beautiful places in the world...
7 responses

•
27 Apr 08
I have never been to Taiwan but we do love Greece and we go at least once a year. The people are so friendly and helpful and it is very relaxing Crete is our favourite Greek Island

• Philippines
27 Apr 08
I have friends who have been to Taiwan and they say that it's really nice there. I woud love to go and visit Taiwan. I've seen parts of Taiwan in a drama and I can see that it's very nice there.

• Romania
15 Jan 07
I went to Greece on a trip a couple of years ago. It is a very beautiful country, with a lot of historic monuments that you can see. The climate is also very nice because it is warm all the time. If you have the chance to visit this country don't hesitate because you have a lot to see. The beaches are nice with hot sand and the Mediteranean Sea is very warm. There are also small cruises you can have on the sea. I never been to Taiwan but I would like to visit this country.


• United States
15 Jan 07
I have always wanted to go to Greece, the men they are sooooooooo handsome!!!!!!!!

• India
15 Jan 07
well i would surely like to go to greece..............i have heard a lot about the beautiful place...........no would not consider taiwan,, i think singapore or thailand is a better option