End of the season

United States
January 14, 2007 1:30pm CST
It broke my heart last night to see them go down like that. But, I think they should be proud, especially Garcia. He played to win.He played with his heart, you could see it in him. No offense to McNabb but, Garcia had a edge about him that I think inspired everyone. Handing over play calling to the Offensive coordinator was a good move on Andys' part as well. Still LOVE those EAGLES!
3 responses


• United States
14 Jan 07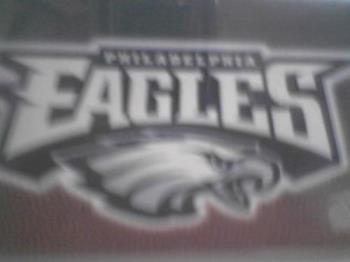 I agree that the Eagles would not have made it this far if it were not for Garcia. He definitely lit a fire under this team that they needed and everyone lifted their game because of him and his determination. Hope he comes back next season in case McNabb gets hurt again.

• United States
15 Jan 07
And here's what I'd like to know - am almost dreading to think about - What about next season? Suppose our star McNabb (gotta love him!!!) DOES come back next year, will the inspiration that Jeff Garcia gave this awesome team this year be carried on by McNabb? It was evident by some of the players remarks that Jeff was the reason they picked up their performance. Does McNabb lack in his ability to inspire this team if the players are stating that it was because of Jeff they did better? Do you think that inspiration will be lacking and will it negatively affect the team next year? Please tell me that it's not even going to be an issue!


• United States
14 Jan 07
It was definitely a heart breaking game. The Eagles fought hard but could not make enough plays to win this game. Garcia really did well this year and helped the team greatly and hope that he will be back next year. Hope they let the offensive coordinator keep calling plays. I am a proud Eagles fan and look forward to next season. Should be great.