What are you thoughts about angels?

United States
7 responses


• United States
15 Jan 07
I have reported you for harrassing us

• United States
15 Jan 07
I was honestly wondering. What, I cant be curious about other peoples beliefs? I haven't been here at Mylot long but its funny to see that the people who supposedly love god are the ones who are always the first to do something like what you did. Haha, you reported me, thats funny. Sorry for being curious.

• United States
15 Jan 07
you are not curious you are being out right rude..I had someone do what you are doing when I first started mylot..To tell us it's in our brain or it's made up..You choose not to believe so go onto another discussion.. Only Satan would pursue upsetting a discussion on angels!!He was a fallen angel!


• Sweden
15 Jan 07
i have no experiences when it comes to real deals with angels. but i have seen angels in films and televsion shows. and i find them really cute and they seem to be really friendly and helpful.

• United States
15 Jan 07

I have not seen them either..I don't know what I would do if I did..I truly believe they are out there..too many storie to support them and the greatest stories are found in the bible;)+

• United States
15 Jan 07
Go ahead..When you start your topic you moderate it..You are just a beginner and to come in and mock the comments of people on my discussion is evil..pure evil! You act like you are running the discussion..Perhaps in real life you have a control problem?


• Canada
15 Jan 07
I have a theory that whenever you have a close call of some kind you were probably saved by your guardian angel. Here is an example of what I mean. My husband and I were on a very long driving trip in Oregon. Our route was taking us through a very winding two-lane road. It had already turned dark and we were still trying to get to the interstate highway before we stopped for the night. Being tired from having driven all day we had long since exhausted all conversation. Finally, breaking the silence I asked my husband what time it was. The car we were driving was from the 60's so didn't have a clock on the dash. My husband slowed down and turned on the interior light to look at his wristwatch. Just as he did that, we rounded a curve and there was a very long string of cars headed towards us, with one in our lane that was passing the others. We had no time to react, but he was able to pull into his lane in time to avoid hitting us, but he was so close that our car actually shook from the close proximity of the other car as it passed. I realized that if I hadn't asked my husband for the time at that precise second, which caused him to slow down, we would have been involved in a head on collision. There were no air bags then and I don't recall if that car even had seat belts, as I don't believe legislation had passed yet making them mandatory. Was it my guardian angel that caused me to ask him the question or coincidence?


• United States
15 Jan 07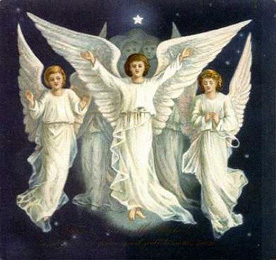 Well..I pray you never need an angel..as they would have a hard time assisting someone that does not believe in them:(+

• United States
15 Jan 07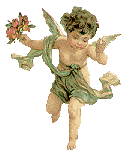 you have said your thing..you don't believe in them fine..but don't make push your theory too forcefully..start a topic and ask who doesnt believe and all of you can hang out together:)


• United States
15 Jan 07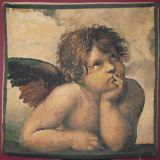 When you could have had bad luck and did not ..know that the angels have had their hand in your safety:)

• United States
15 Jan 07
I think angels exist if you believe in them. Not to sound dumb, but like the movie "Angels in the Outfield"...all you have to do is believe. I've never experienced anything first-hand though, atleast to my humanly knowledge!

• United States
15 Jan 07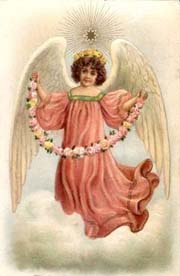 I have to disagree..they always exist..whether they appear to you or not..I believe has something to do with your faith or lack there of;)+

• United States
15 Jan 07
No I have experience God in my life, It is God's grace. that's the way I look at it.