Do we need of Charter Change here in Philippines?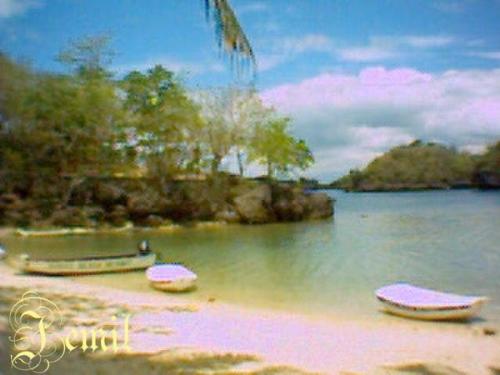 Philippines
January 15, 2007 10:12am CST
Close to twenty years ago, the Filipino nations becomes a witness to the birth of its new constitution.Promising, and encompassing the highest law of the land has withstood a number of coups and revolutions. Today as the Filipino nations contemplates its usefulness the constitution is about to face its acid taste. Once again the country's clergy and the lawmakers of the land are divided, while the ordinary Juan is in delimna.I for one vehemently disagree to have the constitution changed.These people who will offer their life and limb just for this move and only think of themselves.The change in our charter will only for their advantage and not for the common people. We do not need charter change here in Philippines to propel our way to progress. Look at Vietnam,after the ashes of vietnamese war remained to be communist thirty years after it overtook in Philippines.
9 responses

• Philippines
21 Jan 07
i guess charter change can only benefit those who are in administration but not the Filipino people. They just love power and that's the reason why they keep on pushing charter change. Just what happened last year they just kept on pushing chacha instead of putting their attention on our kababayans that has been affected by the typhoons. They just love themselves.

• Philippines
21 Jan 07
Yeah you said it right, people in our government are more concern of fame and power than there own constituents.

• Philippines
26 Jan 07
i have to agree with leleng only the administration will benifit and other politicians those who are in powers who wants to stay. if we are going to change something in our country change those currupt officials; our justice system and not to prolong the TERMS of the politicians which their only goals.

• Philippines
16 Jan 07
Constitutional change is not needed in Philippines. What we need is character change. I guess such charter change are for the benefit of those government officials who think only of themselves and not their constituents.

• Philippines
27 Jan 07
I agree with you that character change as being promoted by the church is necessary to uplift the country and its citizens' lives. But Charter or constitutional change is also badly neede. The 1987 Constitution was made in haste resulting in many loopholes in the law making it easier for those criminals who can afford a topnotch law firm get away with the crime. And we must remember that as time goes by, many of the laws have become outdated does the need for a change. Here is where character change should come. The lawmakers should be transparent and make changes for the better of the country and not just for themselves(ever wonder why none of them have been specific about which law the want to change) and of course the people should be more vigilant. They should be proactive rather than reactive. In short they should make their stand and not merely allow the lawmakers to do the deeds only to cry foul later. No more fence sitting. No more apathy. Demand for transparency and voice your own ideas. It's a free country after all and most important, it's yours.

• Philippines
1 Feb 07
I also would say that no to charter change! What we need is character change for all our leaders starting from baranggay captain up to our president and to all agencies of our govenment. Our leaders are selffish and greedy! They wanted to win because they want money and power not service to the people. Who suffers then? The majority or all of us poor people indeed suffer from our leaders.

• Philippines
1 Feb 07
The Philippines only need an attitude of honesty and incorrupt people. Attitude is everything, we got the best form of government, nothing to change, let's just stop the abusive and corrupt people. Change the young generation and everything will change.

• Philippines
27 Jan 07
I guess until our politicians are making the Cha cha as an excuse to keep them in power I guess Cha Cha is not needed. I really hate what is going on with our country. To gain control of power they try go above the law by changing laws to suit their personal interests.

• Philippines
27 Jan 07
You're all correct Guys! We dont need to change the system just to progress. Let us change first our character before we talk about this kind of bull****. I'm very disappointed with this kind of politician we have in our country. Either we use Parliamentary or Presidential form of government If we keep on arguing on the issue that is just for the sake of our own interest nothing will happen to us. Let us unite first! To those politicians that keep on saying "para sa bayan", please stop coz your not doing that!

• Philippines
26 Jan 07
I don't think so. Everyone living in the philippines know that it is only a way for those in power to perpetuate themselves in public office.

• Philippines
25 Jan 07
for the betterment of our country... why not? but there is so many things to consider and study... it's not just a ordinary case that when it fail, we go back to the old system... hope our leaders would do the right move that would benefit all of us, not just their own interests... GOD BLESS US!

• Philippines
1 Feb 07
we dont need Charter Change in the Philippines, they want to push it because they want more power and for the sake of the wallets

• Philippines
1 Feb 07
you have a keen observation, thats is truly right they just wanted to do such stuff because the more they push it the more they could strengthen there power.