$1 per referral

Germany
7 responses

• India
15 Jan 07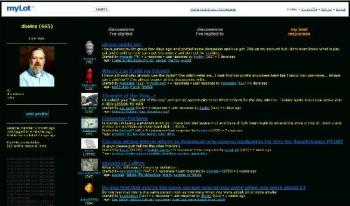 it is not like that, mylot doesn't pay $1 per referrals, it is more than that,.... it pays 25% of the earning of your referrals, so quit obviously you will help them to earn more... its good idea to help others to earn more so you will also earn more

• Scottsdale, Arizona
15 Jan 07
then know it,it donot pay you 1 $ per referral,but it pays you more than that sometimes when your referrals are active.this site pays you 25% of your referrals earning to you.


• Pakistan
15 Jan 07
not just one buck they pay you 25% of your refferal's earnings with no time or income limit so keep it up

• Portugal
15 Jan 07
Mylot pays 25% of the earnings of each referal you have.

• Ukraine
15 Jan 07
good question,as i also want to know,i have got no idea either

• India
15 Jan 07
hye u don't know much about mylot rules. one suggestion i will give to go on with the rules given at the right top under logout and check the rules and then i think that u will be more clear on the rules and then u should go on asking these questions. i think that then u won't need to ask these questions. but FYI u will be given 25% of what the person has earned whom u have referred. so keep referring and get their earnings worth 25%. have a gr8 time on mylot.