Britain and France could have been merged into one country!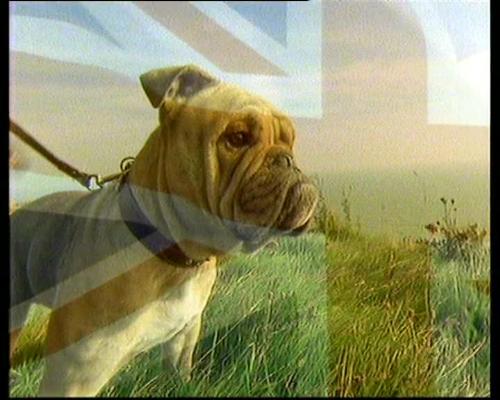 January 15, 2007 3:19pm CST
According to documents released today (from the 1950s) into the public domain, the French Prime Minister of that time proposed that Britain and France should join to become one sovreign state, with the Queen and a French leader sharing sovreignty! What do you think of this, given the traditional relationship between France and England? If you're French or English, do you think this would have been a good thing? What do you think life would have been like today if the offer had been accepted? Do you think that the reason for the bickering between the English and French, is that we're more alike than we'd like to admit? Let me know your thoughts, even if you want to criticize the British - I promise not to take offence, or give you a negative rating (as long as you back up your criticism, or if it makes me laugh)!
2 responses

•
16 Jan 07
I should like to quote a famous French President, refarding the UKs entry into the EU, 'Non!'. That was Charles de Gaulle, that brave frenchman who hid in London during WW2. I think the big stumbling block over this plan and the UKs joining a federal European state is the commonwealth. Our monarch is also the sovereign of numerous non-European countries, and sharing leadership of our country would impact on these countries. Many people in Australia are already in favour of becoming a republic, and would no doubt be supported by many others if they were forced to also accede to a French or European leader, too. We can not just speak for our own interests, but must act in the best interest of the commonwealth. Thanks for raising the topic, and I love the bulldog/union flag picture,

•
17 Jan 07
Thanks for your thoughtful and insightful response. I agree that if we'd agreed, it would probably have been at the cost of the Commonwealth, which would have been a truly great loss. I'm glad you like the pic!

• Egypt
16 Jan 07
Thanks for the interesting historical info :) I think if it did happen there would have been strange rivalry and sometimes deep dislike between the 2 parts of the "one nation" it would have been much worse than Canada with it's silent but deep divisions, I'm not sure about the economical factors but politically it would be a war of wells and it may have led to division by our time anyway. Still there's hope that the UK will fully join the EU and it will integrate more with the rest of Europe and move a step away from the US, I believe a united Europe is the choice for the future.

•
17 Jan 07
Thanks for your response. I agree with your points about the hypothetically potential rifts - there's already a big, sibling-style rivalry between the UK and France, and I think they'd probably have declared independance from us by now! I think that the EU is a positive thing, but we have to maintain our sovreignty. The EU is still a fairly elastic entity, and just joining it without negotiations wouldn't be best for Britain. There are pros and cons, but I definitely think that we should keep strong bonds and trading agreements with our neighbours across the sea!