When someone tells you a secret about somebody else, do you......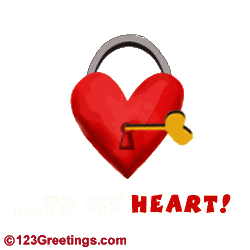 India
January 15, 2007 4:40pm CST
Immediately cash in on the gossip and spread it amongst you friends, colleagues and acquitances? Become incredibly supportive of that person, drooping hints that you know that something is wrong but that you know you want to help her, so that you can find out more? Or keep it to yourself?
6 responses

• Philippines
20 Jan 07
I am actually surrounded by people who are into gossiping. People who make telling rumors about another their past time. Personally, I find it one of the most disgusting habits. We should all be making use of our time wisely. I mean, come on! We all have flaws. And like what the Bible says, "none is righteous", we have no right to magnify the faults of others. I dunno just why people like talking about another. I dunno what kind of pleasure it brings them. But a close friend kind of explained the logic to me in a way that I was able to comprehend well. He said, people might be taking pleasure in emphasizing another's mistakes to make themselves feel better. They might have personal issues and they need a lift. This is the way they lift themselves. They pull people down while they step on them to reach the top. An awfully nasty way to deal with insecurity. I myself get insecure at times but I never looked for another to mock just so I can feel good about myself. In stead, I help myself by pin-pointing which I need to improve on. Then I try changing them inch by inch. It is never good to pass rumors along especially if it's not going to be helpful to oneself or to others in anyway. Why should we waste time on nonsensical activities? It's just so pointless. If someone tells me a secret, I try keeping it as much as I can. But, I have to be real honest now. I have the tendency to divulge any secret when I am triggered. I am not easily angered. In fact, I am a very patient and forgiving person. But, when someone has really pushed me beyond my boundary, I couldn't say I would still be able to keep the secret. There's a tendency when one is really mad he just blurt things out half-consciously. Though, it's not meant, things can just happen when one is infuriated. So, I just have to warn everyone not to mess with me. But, for as long as you're treating me right, I will remain righteous and keep secrets locked inside my thoughts.

• Philippines
16 Jan 07
I just keep it to myself. It would not be a secret anymore if you spread it out, right? I guess, the most important to learn is to value the trust of that "someone". Don't you think its harder to trust a person than to "spill the beans?"

• Egypt
16 Jan 07
I keep secrets very well and I hate gossip, i would never spread what I hear and I think it's a very bad habit that many people have. If I accidentally know that one of my friends has a problem but he/she didn't ask for my help or trust me with their secret then it was their choice and i have no curiosity to their private life, but if i can really help i would come out and tells them what i heard and that i can help.

• United States
16 Jan 07
Well i think a person should keep it to himself.Even if someone tells you about a negative point of a person then you should just keep it to yourself because you yourself have a lot of negatives what if somebody start spreading it?