Time Travel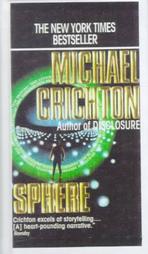 United States
January 16, 2007 12:36am CST
In yes yet another awesome book he talks about time travel and it has been one of the questions i have been trying to find out answers for whole my life. And finally he comes up and says when a person is at position A and watching another person standing in B. if the person in B moves form B to C at a speed greater than light then the person in A will see the person both in positions B and C. This is time travel. Wow!!
3 responses


• United States
20 Jan 07
It is true that it is a very obscure subject but nowadays everything is becoming clearer and clearer and more things are coming up which are begging understanding and this is one of the sure shot candidates!

• Indonesia
19 Jan 07
Time travel is also very interesting to me. I know that the thought of time travel is like drawing a line in a piece of paper and then connect both of the end of the line by bending the paper so that both of the end of the line is connected, which means that time traveling is not only affecting time but also space and thing. the idea is supported by the idea of a wormhole in the universe, that connect two place in the universe by having a hole that bend the space of universe. I really like books/movies/tv series that involves time travel.

• United States
20 Jan 07
Wow this is the concept about the whole movie the Event Horizon where he talks about space bending and thime travel and journey to another world called the HELL!!!

• India
16 Jan 07
Great is it possible to time travel.When do you that humans can achieve this.

• United States
20 Jan 07
Not far in the future. We have already foundways to travel at sppeds much greater than that of the sound and light is not far away!!!