Do you make money with your blogs? If so, how much?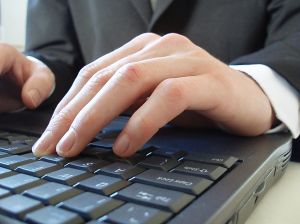 United States
January 16, 2007 10:47am CST
I am currently blogging on MySpace, but that is more for the experience and for building trust with my MySpace friends. I use MySpace as a networking and marketing tool, so I make the money on the back end with leads and clients. However, when I feel like I have enough readers and quality content (plus the money to invest in a little SEM for it), I am planning on launching a more traditional blog for the main purpose of creating an income. Do any of you blog for income, and if so, how much do you make a month? Also, how much are you investing in advertising to make that money? I.C. Jackson
2 responses

• Italy
18 Jan 07
I set up different ways to make money on my website...but I'm making an average of a few eurocents only on a daily basis...

• Canada
17 Jan 07
I have set up four blogs as I am trying to get into the paid blogging sites. So far, I haven't been accepted yet as my blogs are not old enough yet, but when they are I have found four sites that pay you to post on your blogs. Currently I have one site that I'm just waiting for my two blogs to get approved on.