this is bike and also a car i mean u can call it as bikcar..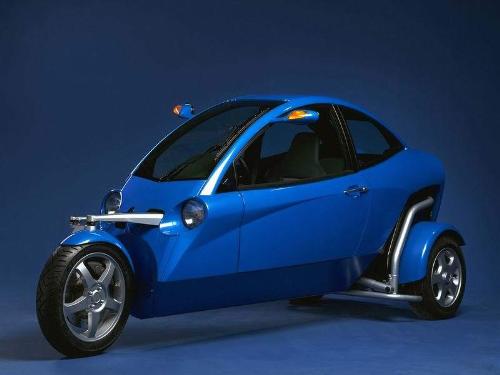 India
January 16, 2007 11:15am CST
check this photo and see the imagination of human beings..
4 responses

• India
9 Feb 07
the concept is really nice but i dont thinkk you can call it as a bike or a car or even bikcar, its called as famous 3 wheeler autorikshaw in india

• Philippines
13 Feb 07
here in our country it is called a tricycle because it has three wheels.. Nevertheless, it must be called a hybrid tricycle since it looks like a car with hard top roof...

• United States
16 Jan 07
wow...intersting. Do you pedal it or do you drive it with gas? Pretty intersting concept. It would be cool to pedal it and therefore making it a long distance type of bike that can sustain rain and harsher weathers without having to stop becaue the driver is protected. Pretty cool. Thanks for the topic. My other question is...how were you able to post a picture on the subject? I thought you needed to have a feedback of 500 before able to post pictures, or am I wrong?

• India
16 Jan 07
ya u will be protected against rain..and its steering i thing.the fuel is petrol. i am new to this ,can i post pic in this as i am only 63,pls help me...i dont know abt that,,

• India
9 Feb 07
i dont think it would be too expensive black, what made you to think its expensive