Free money for people in the U.S.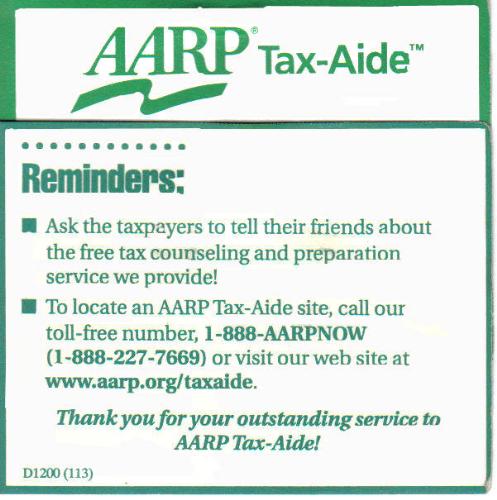 Etowah, Tennessee
January 16, 2007 11:24pm CST
Did that get your attention? IT is true. You may be a;le to get some too! Have you had a phone after Feb 2003? If you did you may be eligable to get the Telephone Tax Credit of $30-$60 . You do not haveto file taxes to get this. You can get $ even if you are not required to file by filing Form 1040EZ-T Go to www.irs.gov for more info. Did you know about this? Do you plan to GET YOUR $$?
6 responses

• United States
17 Jan 07
Thanks for sharing this. I will make sure to let my accountant know that I would like to request this. This kind of sharing is one of the reasons MyLot is so great. I learn new things every day on here. thanks again.

• Canada
28 Jan 07
Oh I wish I was a US citizen. Unfortunatley I live in canada. I will try and find out if there is anything like this in Canada and post here if there is. Thanks.


• United States
21 Feb 07
Thanks for the information. I remember seeing it in the papers abut October of last year and of course I had forgotten. It's not a lot, but every little bit helps when it comes to tax time:)

• United States
21 Feb 07
I've done my own taxes for many years and around December I usually start clipping tax articles from newspapers and such. You know how it goes, if Uncle Sam is looking out for you, you better jump on it.

• United States
21 Feb 07
Yea! I was happy knowing that I got a little extra this year. Do you think we will ever get a refund for cable? How about internet connection? LOL

• Etowah, Tennessee
21 Feb 07
ROFLMAO!! I think I will not hold my breathe for it. Maybe our great grandchildren's grandchildren can get a little back? That gives me an idea, maybe I can claim my ips fee, if I claim my earnings from here and other places online, it would be a business expense, right?LOL I can see it now Tax Man: What is this $600 expense? uhhuh, and you made $120? Big Red stamp on page now says AUDIT!!

• India
17 Jan 07
Thank you for bringing in such attention grabbers.But unfortunately,I'm not from the US.Once again thanks for your good Samaritan deeds.

• Philippines
23 Jan 07
There a a lot of invitationa I get They flooding my email each single day, even credit cards pre approved, and survey invitations, and free lap tops and gadgets, top of the line, even grants, I only need a proof that I am a US resident. Gosh I wish I was.

• United States
21 Feb 07
Thanks for sharing... i'll look into it.