The best concert ever!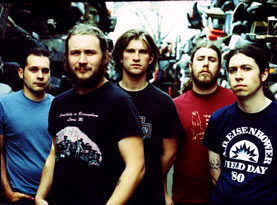 Belgium
9 responses

•
21 Jan 07
hi fishstick. have seen alot of bands over the years in small venues and big arenas. i think the best concert i ever went to was u2 at the birmingham n.e.c in 1987. i think it was their best album anyway but to see them on that tour was amazing. was quite near the front as well which helped so i had a good view of bono and the lads. they started with 'where the streets have no name' and the reat was just classic!

• United States
17 Jan 07
I went to Jay-Z's Fade to Black concert in MSG. It was incredible so big that night it was unlike anything I've ever witnessed.

• Italy
17 Jan 07
one of the last concerts i have been to was the U2 vertigo tour... I really liked it !!

• United States
22 Jan 07
The best to this date would have to be Emerson, Lake & Palmer. Even though they didn't do "welcome back my friends" and Keith's organ that he throws around at the end of the show wasn't working, it still was great.

• United States
22 Jan 07
The best concert I have been to was the IT festival by Phish. They played 3 sets each day, over 2 hours long each set. There were about 100,000 of the nicest, friendliest people there to hang out with, and the atmosphere was insane. The dvd is onsale in stores now-check it out.

• Indonesia
22 Jan 07
i think the best concert in my life is muse... sound and lightining for the stage is cool ... and muse is friendly to the audience .. and the voices matthew bellamy is so cool and strong .. i will never forget :D

• Portugal
22 Jan 07
The best concert I've attended was Ruoska at Puustock last Summer, there were only some 500 people that afternoon but it was much better than any other 5.000 concert I've attended!

• Belgium
21 Jan 07
Mine are almost the same as FishStick, but also some others: My morning jacket (pukkelpop 06) Oasis (don't believe the truth tour 06) Ryan Adams (koninklijk circus) Admiral Freebee (antwerpen) Joost Zwegers (deurne) Gert Bettens & T. Vanstiphout.

• Romania
18 Jan 07
well the best concert i have evr been is my bf concert because he is an artist and a producer to here in romania in my country!