Vegitrian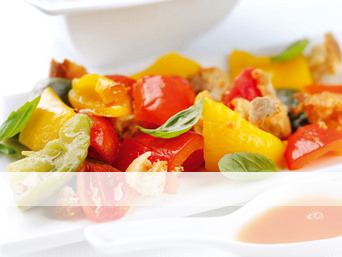 India
January 17, 2007 12:46pm CST
Be an vegitrian for healthy life!
3 responses

• India
6 Jul 08
Dear Ramchander, I hair from prietly family and we have a family history record of 400+ years and all are vegetarians. Even the most modern society could not influence us to eat non veg. It is so much, when my son was 5 or 6 years, he refused to talk to people who eat non-veg.!!

• United States
18 Jan 07
I do not fault vegetarians, however, when I went to church and they preached such a diet, they seemed to be the most unhealthy bunch I had ever seen. Also with the stars being vegetarian these days, some of them have to go meat eating for their roles. Go figure! Our diet would be improved with more fruits and vegetables however not everyone will. Personally, I balance my life with meat in it and dairy too. If you are vegetarian, I will support you!!

• Italy
17 Jan 07
what's the point of this topic what's your thesis ? Please before opening a topic on mylot express your thoughts better and check if the topic already exists ! Anyway i have no experience as vegetarian but maybe one day i will change my mind and start being one ! What is an easy way to get ready without damaging your health ?