Games, how highly addictive can they be?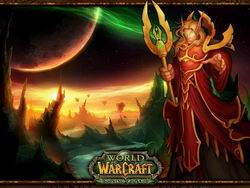 Spain
January 17, 2007 1:58pm CST
Extract: ======= Last spring I took the measure of my life, and decided that my favorite video game, World of Warcraft, had to go. I was 30, and by most objective standards, was doing pretty well. I lived in an old building in majestic Harlem, with a lovely son and partner, and made a show of wearing a suit and fedora to a job that merely requested jeans and a collar. I had a joint bank account and dental insurance. Yet, on any given day, if you'd asked me about my greatest accomplishment, it invariably began with my second life—the one in which I was a seven-foot blue elf whose hobbies included firing crossbows, trapping wild boars and reenacting the video for Michael Jackson's "Billie Jean." In May I quit because I didn't want any illusions about which of my two lives were more important. Like most of my generation, I was raised on video games. Like most of my generation, I assumed that this obsession would pass at the proper time—say when I turned 30. But like most of my generation, I was wrong. Our assumptions were based on the idea that video games would never grow up. But no genre has worked harder to disprove that maxim than MMOGs—Massively Multiplayer Online Games. Unlike with normal video games, where you interact with just a computer, MMOGs allow millions of people to play with each other in sprawling online virtual worlds. Most MMOGs target people like me who, as kids, took 20-sided dice and J.R.R.Tolkien a little too seriously, and none do it better than World of Warcraft. At last count there were 8 million people journeying through its fantasy world known as Azeroth. On Tuesday that number will increase, when the game's creator, Blizzard Entertainment, releases its sequel to WoW, The Burning Crusade, a game that will likely smash all previous records for games made for the PC. .=END=. Source: http://www.time.com/time/arts/article/0,8599,1577502-1,00.html
3 responses


• United States
17 Jan 07
All of the most successful games are designed to be addictive. Another example is Pokemon. The creators openly admit it was designed to be addictive and just look at all of the little kids that are living proof. When they start to outgrow that game there are thousands more just waiting.

• Colombia
17 Jan 07
yeah, WoW its one of the most addictive games in the world, i was an addict to that game before, i left the game because my server make a reset and i wasn't going to level up again my char to 60lv.

• Spain
18 Jan 07
Sometimes it is good to end something you like.