What do you think I should do with my car?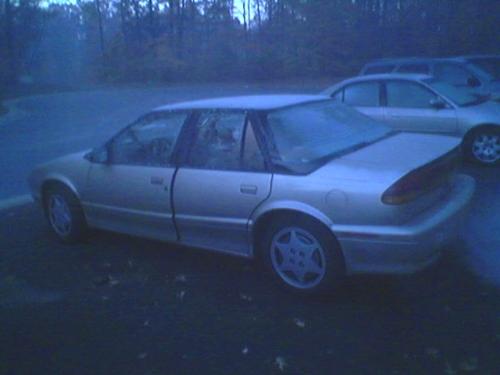 United States
January 17, 2007 5:45pm CST
I have a 93 Gold Saturn SL2 sedan but am thinking about getting a newer car. It runs perfectly as I have had everything checked and fixed recently. Should I keep it til it finally dies on me and save money? Should I try and trade it in for a new car and hope that I get good trade in value? Do you think I would get more money by selling it directly to someone? Please explain which one you choose?
4 responses

• United States
18 Jan 07
Is it paid off? If it is and it is running good, why trade it? I know some people like getting new cars all the time...ie. my partner...but I am one of those people that do not have a problem with sticking with a car that is paid off and running well. You know the saying, "If it isn't broke, don't fix it." I think this pertains to your question also. Save your money for a rainy day, a bit of fun, or for a car that you could walk in and put cash down on and own without payments. :)

• United States
17 Jan 07
Recently we sold a 93 huynadi.we bought a new car.We tried to trade it but the dealer didnot offer good price for that.So we sold it to a private party.Even though you keep it you have to pay insurance for it which is waste of money.

• United States
19 Jan 07
If you really want a new car, then try to sell it directly to someone because that way you can control the price. But, if you're not in a hurry to get a new car, then milk all the good out of that one until it pieces out. And maybe by then, you'll have more money to get a newer one.

• United States
20 Jan 07
Go for a new car, while this one is running good. Sell it privately, you will get more for it. If you do it as a trade in, they will only give you book value.