Do you thing JKR is getting to more and more tragic endings?

India
January 18, 2007 8:57am CST
If we forget the first two books: Book 3: even though sirius escapes, pettigrew also escapes to bring back voldemort and closing all doors to prove sirius' innocence and he had to go in hidding..not as tragic but bad enough Book 4: Voldemort returns and cedric and many others has to die....harry is broken down Book 5: Sirius dies.... Book 6: Dunbledore dies... And now she is planning to kill harry potter in book 7
4 responses

• United States
22 Jan 07
I understand why Harry would die. I mean JK doesn't want to write anymore books, so the best way to ensure that is to kill off the main character. But we could all be surprised and Nevel could be the one who kills Voldemort.


• Qatar
18 Jan 07
Dumbledore had to die for the story to continue. It was necessary. I xpected it from the very first book. When i got the Chambr of Secrets i knew for sure tat he would die in it. The problem was i did my research b4 reading them. JKR told from the very start that she would write only 7 books in all. So Dumbledore had to die for a valid story.

• Philippines
23 Jan 07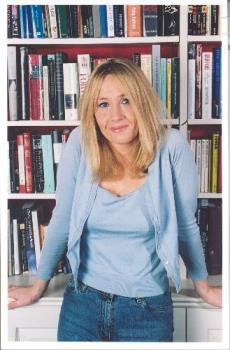 you know what? i thought of that too! i dunno if she's just so fond of killing the characters or what? and now harry in last book? goodness! i dont want him to be killed, that would really be a sooo tragic ending,so sad. well, what can we do? she's the author and she has all the power to do that. i just hope the last book would be great. can't wait for the order of the phoenix movie

• India
19 Jan 07
Yes..I agree. Specially after killing doumbledore I am force to agree on this point.I really dont know that whats the point killing him. In my opinion the book should have a good and happy ending so that reader can feel good. But its happening no that we finish the book with a very sad feeling . Sweetie