Do you think Dan has really changed his way??

Croatia (Hrvatska)
January 18, 2007 4:40pm CST
Does he want a fresh start, or he has a secret agenda, or it's just the guilt???
6 responses

• United States
18 Jan 07
I think it's guilt. I think Lucas has figured it out and once more of the truth comes out and others know then I think he will most likely go back to his ways because then it will be out in the open and no more hiding

• Philippines
4 May 07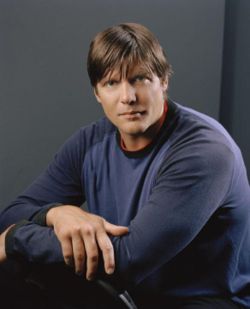 I think it's just guilt, if Dan really wants a fresh start he should have confessed to everyone that he's the one who shot Keith and not Jimmy. Oh my, I wonder what will Karen do if she founds out that Dan is really Keith's killer.

• Australia
11 Feb 07
I'd like to think that he really wants a fresh start and is owning up to everything that he did before, but at the back of my head there's still always some doubt that he's just faking it. I don't know, it may just be me but he was the eternal antagonist for three seasons! Maybe a little more time and more genuine acts of kindness later, I would think more positively of him.

• United States
7 Feb 07
I cant tell if dan really has changed his ways or if he is just putting on an act. I think he really realized that he loves karen though and is trying to get back with her but i hope Lucas figures out that Dan killed keith and that she wont give him another chance because he doenst deserve it

• Canada
21 Jan 07
I think he really wants a fresh start, but it is not going to work out. He has done too many bad things to get one.