Uses for herbs - Thyme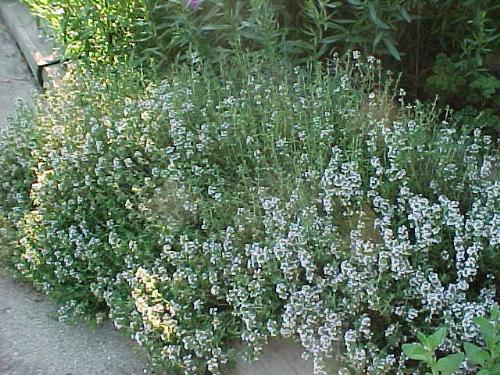 South Africa
January 19, 2007 2:39am CST
There are so many uses for herbs and we just don't use it anymore, so I have decided to give you guys a few ideas. I cultivate fresh herbs on my farm and used some of theses ideas myself. Just remeber to be carefull with certain types of herbs when you are pregnant, rather ask your doctor which herbs are safe to use for yourself. Thyme foot talc, this is good for athletes foot. All you need is 1 tablespoon of cornflower (cornstarch) or 1 tablespoon of maize flour (I use this it is easier to get hold of maize flour), 1 teaspoon bicarbonate of soda and 1 teaspoon finely powdered thyme. Grind the ingredients together into a fine powder and finished. Easy and simple, just remember for athlete's foot, rub the skin, especially between the toes, with lemon peel, releasing the oil, and then dust with a fine sprinkel of the foot powder. If you have any great ideas, please post!! So we can share!
4 responses


• United States
19 Jan 07
Here's a good site for specific uses of herbs and identification~ http://www.herbalhealthsecrets.com/herbuses.html

• Greece
6 Sep 09
Hello Miranda, there is an abundance of wild thymne growing literally everoywhere outside and we often collect it. As well as for use in cooking thymne is excellent as a tea and recommended to drink for sore throats. Another good use is to rub across a piece of bread prior to toasting it to add the flavour and then drizzle it with olive oil, very tasty.