Are The stories in X-File the Movie really happened?


Philippines
4 responses

• India
8 Jul 12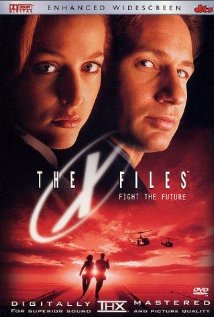 The movie The X Files is based on the television series of the same name and the story is a fiction, not based on true events. I believe there is no division called The X Files concerning aliens on earth, just a fiction work ...

• United States
19 Jan 07
No, they're not true, and the FBI doesn't have an X-Files division. Series creator Chris Carter and the writers took inspiration for their stories from popular myths, conspiracy theories and commonly reported alleged paranormal events. BTW, the second X-Files movie isn't in production yet. They do plan to make it, although, it won't happen until after Chris Carter's lawsuit against Fox is settled. That could take several more years.


• United States
19 Jan 07
NO, the stories in the X-Files are fictious, creations from the mind of creator Chris Carter. Just thought you might be interested to know that the second X-Files movie is going to be made. I think it's already in production. I heard from David Duchovney on a tv interview that it was going to be made and that it would have no connection to the story line of the previous film.