Schooling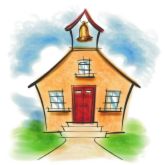 United States
January 20, 2007 5:00am CST
If money were not an issue, what would you do for your childs education? Private school, home school, distance learning, boarding school, public school, catholic/church shool. What say you? My son will be going into kindergarden next year and would like to know what others think about this topic. He is ahead of the game, but that can change once he gets into school.
2 responses

• Ireland
21 Jan 07
I would send my children to public school. I'd rather they live and learn with the real world instead of going to private schools. I've known too many people at private schools who are so out of touch with reality it's incredible. As regards religion, I send my children to a Catholic school, only because the majority of schools here are Catholic anyway. The religious denomination of the school doesn't make any difference to me as I teach my children to have respect for all religions. Years ago I tried to enrol them in the local Protestant school because it was a good school, but it was fully booked up. People had their children booked into it from the day they were born, which I hadn't known.

• Australia
21 Jan 07
I don't have any children but if I did it wouldn't matter how much money I had I would have them going to a public school close to home, I wouldn't send them away because I wouldn't want to miss their childhood days, I would want them home with me and I don't think there is anything wrong with a public school.