What's in a name??? The Deathly Hallows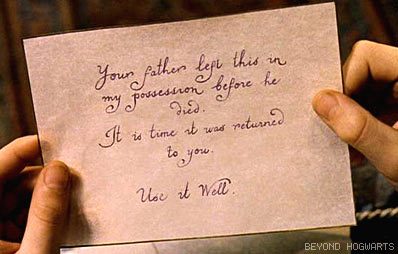 Qatar
January 20, 2007 5:22am CST
"Hey why so fussy about a name", asks the other side of my brain. "After all wait some time and you can read it out and find out." "Shut up" (That was the side of me starting this disco). A name can mean a lot of things, atleast in a book, or maybe atleast in a Harry Potter book. Deathly is an easy guess it can mean deadly, something dealing with the dead or death, mortal. Hallows is something pure.It can also correspond to a dark dangerous place. It means 'made holy'. Or horoured in case of Hallowed. On different sites on the web....: - www.hp-lexicon.org/about/books/dh/book_dh.html - www.beyondhogwarts.com/harry-articles/potter/into-the-deathly-hallows.html ....and also in my opinion Deathly Hallows corresponds to The final Battle Place of Harry and the Dark Load. That was my first guess, but nothing final comes in Harry Potter book titles. The name runs throughout the script. It has to be the theme of the story. The backbone. The Horcruxes. There are seven of them. Minus one "He was one short when he tried to kill Harry". Maybe the last one is Nagini or is it the first thing that Voldie did after he resurected. The silver arm of Wormtail. Again Minus two, The destroyed Riddle diary and The Ring. Now as a bomb of luck dropped down on me i came across this: www.hp-lexicon.org/essays/essay-grail.html So I decided that the Deadly saints are like Mr. RAB, those people selected by Voldie himself to guard over his soul. But Voldie has no friends. Its clear isnt it "He trusts no one". Hey wat about that diary? He gave Mr Malfoy strict orders on wat to do with it, didnt he. And Malfoy did it exactly in bad timing. Else that diary would be in Hogwarts like all the other Souls with two most powerful saints to protect it from harm. A snake with 'looks that kill' and a Riddle with no answer. All the Deathly Hallows are in Hogwarts. Built by the most powerful wizards of all times, to protect their deepest secrets. But to be conquered by the one who must not be Blamed. The Deathly Hallows are the secret hiding places built by the founders of Hogwarts. Read this and also ponder over this point:*Why did Voldemort want the Defence against the dark arts job. Is it to recruit more followers? The Dark Load was afraid or restricted by only one man on the face of this planet and that was Dumbydear. To get more followers he would sent his spies for the job. Why then would he want the DADA job? Because he wants to get his Horcruxes. When did Voldie start making these Horcrux thingys? When he was in school. When he was in Hogwarts. So the boy who found out more secrets of Hogwarts than anyone alive hid his Horcruxes (his soul pieces) in the only place he felt home. The only place he felt safe. Harry will be seen crawling through the sewers in the last book one last time trying to get to Voldie and guess who will be with him."ME"
5 responses

• Qatar
22 Jan 07
The Dark Lord would never hide his Horcruxes in Hogwarts. Are u out of ur mind. He wanted to kill Dumbledore using the baskilsk (that snake in the gutters). Thats why the diary was ordered to be given to a hogwarts student. Malfoy gave it to Ginny after the fall of the dark lord. Read the books once more. Movies alone wont help u.

• Qatar
10 Feb 07
Sorry but the basky snake thingy never tried to kill Dumbydear. It was meant to kill Mudbloods or Muggle-borns and Lucius was never ordered to give it to Ginny. He must have been told that the diary could open the chamber and hence let the snake free. His duty would have been to return that disry to hogwarts and seal it in the chamber of secrets (Using Draco).

• United States
21 Jan 07
I don't want to see Harry Potter die either, but then again how would one get closure from a series of books that is about to end with this final installment if something major like this doesn't happen? That way, there is absolute closure and no room for more book options. It sucks, but that is a very good writing tactic. I don't like the title either, I was think it would be something more in depth with what we have already learned about that has been covered a bit more. But then again, where would the fun be in that?

• Philippines
21 Jan 07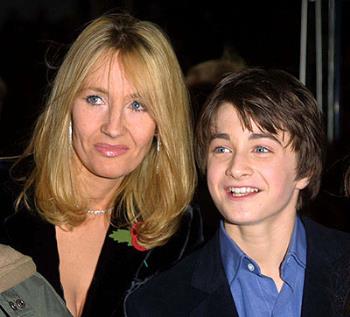 i don't really like the title of the last book that much. but i hope the story will be damn good! can't wait for its release. but personally i don't like harry to die (hope not but "most likely" that would happen) anyway, looking forward for the order of the phoenix this comin july

• United States
20 Jan 07
That link to Beyond Hogwarts should be http://www.beyondhogwarts.com/harry-potter/articles/into-the-deathly-hallows.html