y do ppl interested in womens tennis?????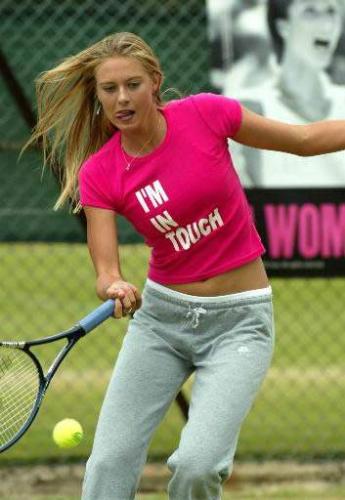 India
January 20, 2007 5:44am CST
y i am asking this because actually i have one frnd he doesnt know any thing about tennis bt when ever womens match is coming live he will definetly watch ....i didnt asked anything wat u expect reply plssssssss???
4 responses

• India
11 Feb 07
women's tennis is actully exciting as compared to mens tennis...that's why that man si watching...do u agree??

• India
20 Jan 07
well i dont know why...i watches mens tennis...especially federer and nadals matches...then in womens section i watches maria sharapova and sania mirza in action i like sharapova so watches her match sania because i am an indian and she is the local girl and hot favourite tats why i watch her match

• Philippines
20 Jan 07
As we can see many men are playing tennis because it needs arm strenght and men has it that is why people like to see a new look on tennis that it can also be played by women and when you see a women playing tennis specially when she is hitting the ball hard men will be very amazed.

• Denmark
20 Jan 07
I love tennis. Both male and female, and to play it myself. It's a very elegant sport that you really have to practice to be able to play.