the beauty of sunset!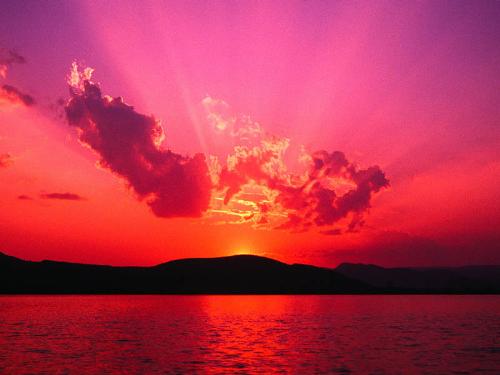 Oman
January 20, 2007 9:56am CST
have you ever watched the beautiful sight of sunset? it is beautiful in varied degrees, in varied ways, wherever you watch it from - a beach, a mountaintop, or just far off on the horizon. see this one i got for you ...
1 response

•
20 Jan 07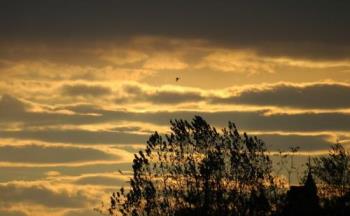 I love to watch both sunrise and sunset. Both are wondrous sights. My dining room faces east, so when I'm eating breakfast, I can often watch the sun rise. It's wonderful the way the sky first turns a silvery colour as the sun comes up behind the trees, and then shortly afterwards, becomes a bright golden light creeping above the trees. My living room window and my back garden both face west, so I can watch the sunset from either, depending on the weather. I love all the different colours of sunset. Sometimes, it's red, like your picture and others, it's orange, or silvery.. a wonderful sight to see. The sun gradually sinks behind the trees and disappears, leaving a beautifully tinted sky. Yup, I love both.:-)