How often do you say "I Love You" to your boyfriend/girlfriend or hubby/wife?

Philippines
9 responses

•
11 Mar 07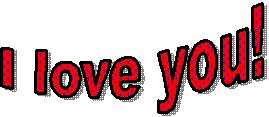 Funnily enough my husband and I say it to each other almost every day (that I can think of) often several times a day to each other's faces but if we speak on the phone, we always end the call saying "love you" or if we send each other a text message we end it with "luv u" too. Some people might think it's childish at our age (late 30s/40) to be so mushy but hey when you love someone you love someone! I am gonna go tell him "I love you" straight ater this post (especially cos he's cooking me a lovely lunch right now):)

• Philippines
11 Mar 07
Awww... That's so sweet... :) I'm happy for you, anonymili. :) It's nice to see (or hear about) people in the later 30s or 40s being sweet to each other still. Very nice. :)

• United States
7 Mar 07
Ugh. My husband and I don't agree on this. He says it all the time, like 10 times a day and twice that on weekends. I would enjoy it more if he didn't require me to say it back. I figure if you're inspired to say it, lucky me - now let me bask in that for a little while. Please don't require, expect or demand that I immediately say it back. I think that it means something only if it's heartfelt, not something you say out of sentiment or obligation. He's a very sweet man, but really, it gets to be a bit much.

• Philippines
7 Mar 07
Hmmm... You have a point there, ZenDove. Too much of something is really bad enough, huh? I guess it's alright to say I Love You from time to time, but not to the point when it gets too used and it will lose it's meaning... Thanks for the response, ZenDove! :)

• Philippines
7 Mar 07
I love to say it everyday. Before going to work, to bed, or while eating..It's nice to say i love you to someone you love because your expressing your love to that person. We need to express our love because we dont know when is the end of our lives. So, start saying it now..

• Philippines
7 Mar 07
Yup, i agree on the uncertainty of life... and I agree that we should all live our days to the fullest, and let the ones we love know that we really love them. It's important to show love through sweet and romantic gestures, as much as express it with words... Thanks, cherrimae! :)


• Philippines
26 Jan 07
That's sweet, too... :) You're lucky your hubby's expressive... :) Some guys are not too expressive when it comes to mushy things like this.. :)

• Philippines
29 Apr 07
same to you... my bf and i say "i love you's" everyday and night.. doesn't matter how many times a day we say it during the conversation. not i mean every conversation hahaha.. but depends.. for example, he gave me something out of blue, i would say "thanks baby! love you!" like that.

• Philippines
27 Jul 07
hehe.. I remember my sister's bf told me he says i love you at the end of each SMS.. :) Thanks honeybabe! :)

• India
21 Jan 07
when ever we talk it will end with i love u

• Philippines
21 Jan 07
Wow.. That's sweet... :) Thanks for the answer, justinmackx! :)


• Philippines
29 Apr 07
emmmmmmmm....let me count (*thinks and counts) ok, everytime we talk and everytime we see each other and every message we sent, we always see to it that we utter those three magical words....its important in the relationship...i believe so.

• Philippines
27 Jul 07
That's sweet.. :) I believe so, too. Thanks for the response, breakfastgirl. :)

• United States
29 Apr 07
I definitely tell my boyfriend "I love you" at least once per day, but usually way more. We say it before we go to bed, and I usually say it to him before I leave in the morning. If I'm not home, I'll call him and tell him I love him, or, at the very worse scenario, I'll send him a text if I'm not able to make a phone call. Basically, saying "I love you" is really important to me...

• Philippines
27 Jul 07
I admire your effort just to let him know. That's really sweet. And yes, saying "I love you" is really important... It assures and reassures each other that they are loved by their loved one. :) Thanks, mango_nectar! :)