whats your favourite car?

8 responses


• Sri Lanka
25 Jan 07
Ok! I agree it's not the best looking car I've come ever across, it's front grill really looks like a cave entrance or something but the rest of the car looks pretty cool especially the interior, I think it would look better if its grill is fixed, what do you think? And what do you think is the best looking car you know?(I wanna buy it-heh!heh!)

•
25 Jan 07
yes it would look better if the front grill was fixed, at the moment it is really tacky. the best looking car would most cartianly be the aston martin db9, its just got so much style and is a great design. also the new jag xjr which is similar to the db9 is a great design, mainlt because both cars were designed by the same man


•
30 Mar 07
For me it has to be the ORIGINAL Mini, it is an awesome car! Shame the same cannot be said for the "new" Mini, it is way too big and should be called either a Midi or Maxi.

•
4 Apr 07
Yeah well, you look at a lot of cars these days Steve and there is no iconic look to them...when it comes to a Mini (classic of course!) then you see the iconic status straight away (and not just because it was in The Italian Job either). Sadly a lot of cars of today are boxes, and look garbage.


• India
5 Apr 07
merceedes benz. i like this car.


• Malaysia
25 Jan 07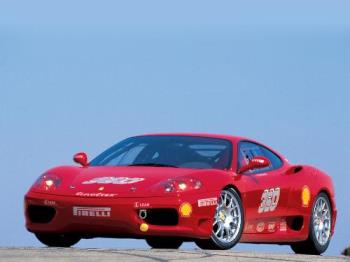 my favorite car are:1. Volkswagen New Beatles. 2. Mitsubishi Evo9 3. Ferrari Modena 4. Mazda Rx-8 5. Mercedes E230

•
25 Jan 07
some nice cars in that set, and definately different cars which shows you have a wide range in taste of cars. i have to say the mazda is class, just love the back doors as they open backwards, and the best from your list is the evo 9, a great car, i mean on track it can keep up with a lambo gallardo so must be quick and good handling

• India
21 Jan 07
Ferrari is my dream machine. if i get a chance to drive this car, i might challenge anyone who can drive faster than Michael Schumacher.