Putting put behind bars because some one lied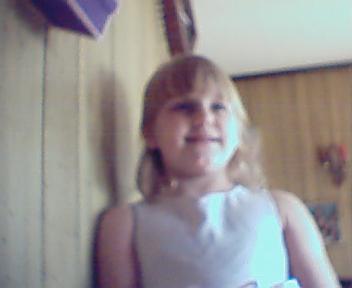 United States
January 20, 2007 11:33am CST
MY son just got out of prison because someone had lied on him that took 4 yrs and 7 months of his life and from his daughters life because of the lies that was told on him he will have this on him for the rest of his life I will not go into detail but I will say that it is unfair.I can understand if you done the crime you spend the time but I can not see if you did not do the crime than why do you have to do the time just because someone lied on you The picture is of his daughter..So what are your thoughts on this
4 responses

• United States
21 Jan 07
Something like this can truly effect the rest of your life. However, if I was your son I would be now re-evaluating how to avoid those types of people and situations. You know the old saying if you lay in the dog house you will come up smelling like a dog. I wish him all the best as he now gets his life on the right track.

• United States
20 Jan 07
I think that's so unfair. 4 years and 7 months is a long time to be in prison but for something you did not do, that's unbelieveable. Our system really needs to do something about this ASAP so this does not happen.

• India
20 Jan 07
how horrible, to suffer for a crime you never committed. I think its unfair, what happenmed to the other person, did he escape from the clutches of law. Pray to god to heal your sn now. I feel the other person will have to face his demons here only, you will see so in future. He will suffer in a way that will make him come to you and repent I firmly believe that what goes around always comes around. Keep faith and try to help your son to cope up too.

• United States
20 Jan 07
It may have been totally unfair. Now is the time to move ahead the best you can. The people who lied are in their own ways suffering now. You can't go back and change what happned. There is now(today) and the future to consider. I wish you and your son well.