Here's my Safari Aventure..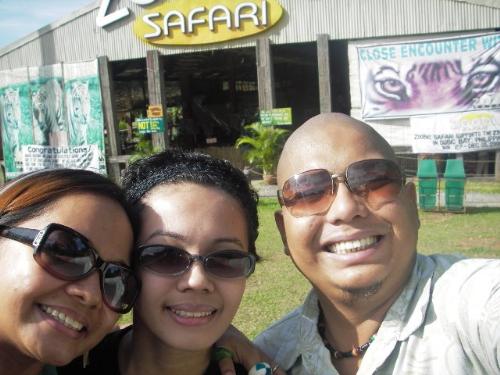 Philippines
January 20, 2007 10:30pm CST
Hey guys have you ever been on a safari adventure?Well I have and it's one of the greatest adventure of my life. Imagine close encounters with animals such as siberian tigers,ostriches,monkeys,snakes,bears,cougars,leopards,different species of cats,turtles,eagles,birds etc! View my photos here to see me in action and to see different wild animals. It's definitely an experience that I'll remember for a lifetime.
3 responses

• Philippines
28 Jan 07
wow! this is something I would really love to try. would you believe that I haven't even gone to the zoo yet my entire life. I know, It's pathetic. Well hopefully I'll be able to try something as wild as that :) keep us posted on all your wild adventures!

• Philippines
28 Jan 07
really?!?? ok I'l keep you posted on all my wild getaways and adventures :)

• United States
21 Jan 07
I have really not travelled to many places yet in my lifetime. But if I had the chance, I would love to go on a safari adventure like you are talking about! I love animals, and it would be thrilling to get to see things like tigers and bears live and in person. I am so glad to hear that you will remember your trip for a long time to come! ^_^

• Philippines
21 Jan 07
thanks for your comment. this is something you should definitely try if you get a chance :)