which movie among the matrix trilogy do you like the most and why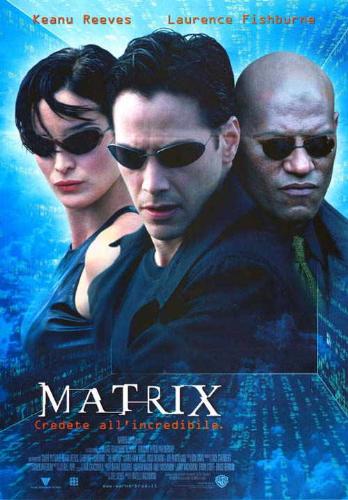 India
January 21, 2007 8:24am CST
I personally like the second part followed by the first and third.
6 responses


• India
29 Dec 07
I like the first part the most.. It is because of the reason that it builds up the phenomenon of matrix.. Plus its in the first movie that neo realises what great powers he has..

• India
7 Dec 07
taking in a common sense.. it feels like the first part is the most important....as it set the base for the other parts here it is where mr. anderson got converted to neo.. which is the base of the story converting him into what he ought to be..... but feeling says it is the second part the best.... as it was here.. where the graphics animation was at its best....matrix wasa really gr8 movie hard to explain it in words......

• United States
31 Jan 07
I like the first part best because it has a great story. The second part is a good movie, but lots of it is boring, and the story is pretty stupid. The third one just sucks. It isn't exciting and the story shouldn't even exist. I wish they didn't even make it since it almost ruined the series for me.

• Sweden
21 Jan 07
i like the first part of the trilogy. when watching trilogies, i always love the first part. it's the beginning of the whole story and the origin of all.