Nokia N73 or SE K800i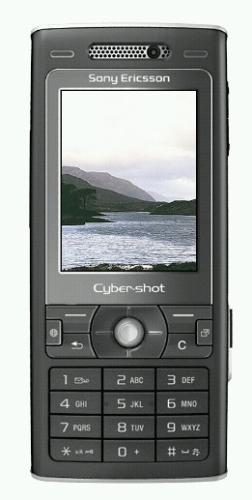 Malaysia
January 21, 2007 1:45pm CST
They both have 3.2MP but the good thing about N73 is, the dual camera and its symbian.K800i is a bit cheaper and features plug and play. I like SE K800i, Which is the best for you?
4 responses


•
21 Jan 07
i have the nokia n73 and chose it over the k800i mainly for the looks of it, a much smarter phone and has some great technolgy on it, not to say the k800i doesnt, because it is also a top phone

•
29 Mar 07
haha from the moment there phone release they are created to battle each others me ma self would take k800 - nokia is just simply a mass produced phone, to many peple use nokia.. - the new SE phone support plug and play to computer, i can use it to store any file just like a flash disc. - plug and play modem, with bluetooth dongle, no need driver installed, just pair'em and youll able to enter mylot haha - some virus has threatened opera. - xenon flash... instaled in K800 - use the MP70 headset (originally for w810) and youll receive quite pretty sound in your ears. the misic quality still better than n73 ME for camera ill choose sony for phone ill pick nokia for music.... sony so i pick K800

• Philippines
24 Jan 07
Both phones are good. But for me, I'll vote for N73 because of the following reasons. 1. Nokia's design is much more user friendly and I've been using Nokia phones for several years already. From N3210, N6510, N6310i, N6630, N70, and N73. 2. Here in the Philippines, majority of the mobile users uses Nokia phones so if you forgot your charger at home, you could borrow from others. 3. Also here in the Philippines, the market value of Nokia phones is much higher compared to other brands so if you want to upgrade your phone, you could easily sell it. Just like what I did to my N70. 4. The memory card (mini sd) is much cheaper compared to Sony's memory card. 5. There's a lot of 3rd party applications that we can install. 6. There's a lot casings available in the market to change the appearance of the phone. 7. Mobile technicians are more familiar with the technology of Nokia phones. If the phone get damaged and is out of warranty you can bring it to any mobile technicians because iy you bring it to the authorize service centers their price is way to much higher than the charge of independent mobile technicians.