Harry Potter movies: which one is your favorite?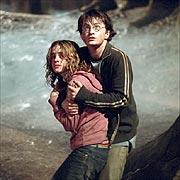 Philippines
January 21, 2007 10:08pm CST
Mine is the Harry Potter and the Goblet of Fire. It's just so exciting and it stands out from the other movies with the additonal casts included in this particular one and also the camaraderie shown between the kids even if they aren't studying in the same school. What about you? What's your favorite among the movies and why?
No responses