Know some of the facts of Love..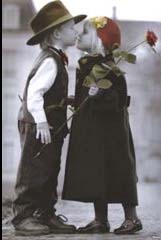 Nepal
January 22, 2007 5:02am CST
The greatest pleasure of life is love. Love is the master key that opens the gates of happiness. Love in fruit in season all times, and within the reach of every hand. Love can touch us one time and last for a lifetime, and never let go till we are gone. So Life without love is like a tree without bloosom and fruit.
No responses