My dog suffers Nausea?

Malta
January 22, 2007 5:47am CST
I have a 6 year old boxer that suffers nausea from time to time. She licks every immaginable thing that is near her. She also has a lot of fluid comming out of her mouth like water. The also thrusts her toungue in and out all the time. She digs the wall and eat the dust that comes out. She wants to eat garbage in order to vomit. The vet firstly put her on Zantac suspecting it was stomach acid. They did nothing for her and after quite a while he told me to chance tablets completely to Motilium to reduce the nausea. But these motilium don't seem to work either. Has this really happened to someone because I never heard of another dog having these syntoms?
9 responses

• United States
22 Jan 07
It sounds like your dog has a sickness called Parvo. Parvo can only be cured with antibiotics. Ask your vet to prescribe Amoxicillin and PeptoBismol. The Amoxicillin should cure the sickness in about 14 days and the PeptoBismol will help with the vomiting. You will have to administer the medication with a dropper. You will also need to change the dogs diet to bland food. Feed it chicken noodle soup, chicken and rice soup and yogurt until the sickness is cured. Make sure the animal gets plenty of fluids, Give it GatorAid and Pedialite to keep the salts and electrolites up. It would also be a good idea to worm the dog also.

• United States
22 Jan 07
Dogs this old cannot get parvo. It only affects young dogs regardless of vaccination status.

• Malta
22 Jan 07
No I dont think it's parvio, the would die ion a matter of days if it was the case.

• United States
23 Jan 07
Dogs of all ages can contact Parvo but it is usualy fatal in young pups and older dogs because of weak immune systems. Parvo is an intestinal desease which can effect all dogs, some dogs are mearly carriers and will never show signs or symtoms of parvo but can pass the disease on to other dogs.


• Philippines
23 Jan 07
hi. my dog is suffering from parvo. he is at the vet now. i even made a discussion about his condition yesterday. anyway, my dog also vomits and has diarrhea. the vet says its parvo. parvo is a deadly disease.just to be sure, if your dog starts to have diarrhea send him immediately to the vet for proper treatment.

• Malta
23 Jan 07
For how long will he be at the vet? I mean mine doesn't have any diarrhea and she stays this way for 24 hours. The first 4 hours are very intensive and the rest is much better. After 24 hours she is fine again on her own.

• Malta
22 Jan 07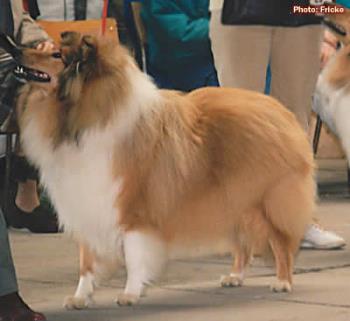 First of all I would control her intake. Make her wear a muzzle if it is necessary. If you feed her on human food do switch her to dog dry food. It has a more balanced diet. If she is already on dry food try to switch product. If the problem continues and the vet does not manage to diagnose the problem ask for further tests to be done or else try to change the vet.

• Malta
23 Jan 07
In fact I notice this to happen when I give her somethib to eat from our food. Her diet is mainly dry food but she is sooooo greedy. She touches your hand to remind you she is there when she smells the food we are eating. Not always because she does not eat a potato or some pasta. She does this only with meat, whicever meat it may be.

• Philippines
23 Jan 07
Your dog looks good, try giving her sugar

• United States
23 Jan 07
Oh yes! My lab had that problem and I ended up changing the food she ate. Whenever it was bad I would boil ground beef and add equal amounts of cottage cheese and boiled white rice to the drained ground beef. I kept it in the fridge and fed only this mixture to her when she was having stomach trouble. It really helped! What started her problem was the fact that she had once swallowed a corncob and had to have emergy surgery to remove it. After that, it was occasional stomach trouble. She would lick the crpet and then throw up dog hair. My current dog is a sheperd mix and he has stomach trouble from being in a home where he was kicked severely. I keep him on Nutro brand that has oatmeal included in it. It is the only food that does not give him gas, loose stools or vomiting problems. It is really one of the best brands available. He tries to hide the fact that he is sick by pulling a throw rug back to retch under it or he will go out in the garden and stick his snout under the viney part of my garden to hide it. That is probably because he is part wolf and that is typical behavior to hide the fact that they are ill to prevent the rest of the pack from turning on them. I never get mad at him for it and I take ever effort to calm him and see that he gets what he needs. Please try the cooked mixture on your dog. Some dog foods are not that good and can cause illness. When you see what some of the companies put in the dogfood then you understand why. Research the companies on the internet and you will understand. My ex was a meatcutter and there was a dogfood company that would pickup the scraps and incorporate the scraps into the food. That stuff could sit out all day before going into a cooler and that causes rancid food. I would not feed that to my dog! I can chat more on this with you at my email: loujac3
@yahoo
.com. Good luck!

• Australia
22 Jan 07
I'd shop around for a specialist in boxers, maybe ask a breeder. They usually know anything worth knowing about their breeds. The nausea may be caused by diet or some infection that isn't going away. Might be an idea to change the diet and see how she goes.

• United States
23 Jan 07
I would reccommend trying a diet I used after my dog had surgery for swallowing a corn cob. Mix equal parts of boiled ground beef that has been drained, with cottage cheese and boiled white rice. This can be kept in the fridge and fed to the dog for several days in place of regular meals. It is really easy on the sensitive stomach. Also, when my dog had that problem as your dog is suffering from now, I would find her licking the carpet and then throwing up the hair that she had ingested. My current dog was from an abusive home and he is part wolf and german sheperd. He had been kicked severely. I feed him Nutro brand which has oatmeal in it. This is a very good brand and high quality. I work for the Grange Coop and we sell it there. I have researched many brands and this is the choice for my dog. He will try to hide it when he is sick and pull a throw rug back or he will go out into the garden and hide it in the viney part of my garden. Wolves are careful to hide the fact that they are ill so that the pack members or other animals do not detect the weakness. I try to never raise my voice around my dog and I do not scold him when he gets sick like that. He can not help it. He is a great companion and friend! Try the mixture, a vet introduced me to the recipe after my first dog's surgery. Also research the brands on the internet. My ex worked in a meat shop and the scraps were kept in a barrel that a dogfood company would pickup and use in dryfood for dogs. That meat is often rancid and I would not feed it to my animals.

• United States
23 Jan 07
This was a repeat because my first reply did not show up right away. Sorry! Do check out the Nutro brand, my dog is doing so much better on it! I have also tried California Natural on him that was good. I like Nutro better and the dogs stools are firm, no runs, and there are no fillers in it so it takes less to feed the dog. That means less mess to clean up in the yard. My dog is over 65 pounds and he eats two large cups a day, one in the morning and one in the evening. A 44 lb. bag lasts two months for him. That is much better than the store brands that have lots of fillers and other bad stuff in them. Good luck!

• United States
23 Jul 10
This happens to my dog all the time!! about once a week..I feel so bad theres nothing I can do to help and the vet will not prescribe anything without taking blood and xrays for outrageous prices!! Did you ever figure out what was going on?

• Canada
22 Jan 07
I am very concerned about your dog. I ever had dogs and I can imagine how worry you are. I think it is better to go to veterinarian sooner. The doctor may be able to give a medicine. Hopefully, your dog is getting well soon.