How many hours do You spend playing Xbox 360?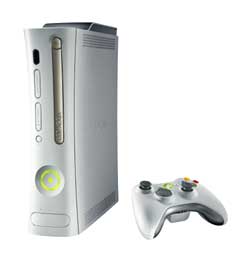 United States
January 22, 2007 12:14pm CST
I love my xbox 360, I probably play it 10 hours a week. How about you? Do You play alot? Whats game do you spend more time on then any? Do your friends play with you? Let me know! thanks!
5 responses



• India
31 Jan 07
I dont have Xbox 360 but i would like to spend more than 10 hours a week.

• Philippines
29 Jan 07
hmmm about 4-5 hours depending on the game. my current favorite which is "tenchu senran" ninja based stealth 3rd person action game i play between 11pm-4am. my last game which was rainbow6: vegas about 3 or 6 hrs depending on my schedule. yes i do play with my friends with ethernet link to link cable, xbox live, and two player games like doa, etc...