When did you first learn how to ride a Bicycle?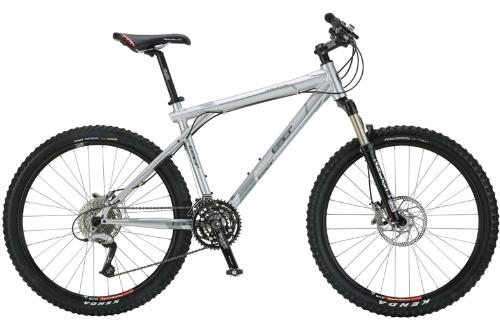 Philippines
January 23, 2007 1:39am CST
When did you first learn how to ride a bicycle? As far as I remember, I think when I was nine years old. I remember, I make friends with my neighbor in order to join him practicing his new bicycle. After two weeks of practice, I then learned how to ride a bicycle. It was a difficult skills to acquire, but worth learning. How about you?
6 responses

• India
23 Jan 07
I used to ride my brother's bycycle when i was around 8 or 9... I got my own cycle wen i was 15 years and enjoyed every moment of it... In those days it was matter of pride to have the best cycle available.. so i had to wait a lil long to get that..

• Philippines
23 Jan 07
Hi, looks like were same age, that started learning to ride a bicycle. Yeah, it was really fun to have a bicycle. Until now, still I'm an avid assembler of bicycle parts, and I do maintain my old GT Combination Dual Disc Brake Mountain Bike. Thanks for the response.

• India
17 Mar 07
I was 9years old when i first learned to ride a bicycle.We shifted our house in 2001 came to a colony where i got many friends . We used to have cycle race around our colony .Those days were so beautiful and i will never forget them.

• Philippines
16 Mar 07
i learned to ride a bicycle when i was 10 years old, actually it's my brother's bicycle but i was really wanted to learn so my father teached me at first it was difficult to balance but after two weeks i learned. until now i'm still riding my bicycle with some friends.

• Philippines
23 Jan 07
i first learned to ride in a bicycle when i was 7 years old. my father bought a little pink bicycle for me as a birthday present. it's funny when i look back to those days 'cause balancing off is really hard, i stumbled a few times even in a canal just to learn how to ride but it's fun! after a day, i went off speeding with my new bicycle


• Cebu City, Philippines
4 Jul 07
I have learned to ride the bicycle when I was just eight years old.I have never pursued it because there was a bad experience with it. While I was practicing on our neighbors garden I hit the orchid stands, and i ran for my life when our neighbors aunt caught me and gave me a great scolding.