How to remove VirusBurst?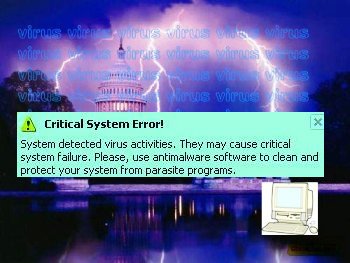 Hong Kong
January 23, 2007 8:52am CST
When a computer keeps popping up annoying fake warnings telling you that "System detects virus activities. They may cause critical system failure. Please use antimalware software to clean....", it is very likely infected by a malevolent trojant named VirusBurst. How to remove it? Easy, download porgrams "Roguescanfix", "SmitRem.exe" and "FixVB.reg", then run the software according to instructions given by relevant programers, the system will return normal again. Try famous search engines and you will find the mentioned VirusBurst removal programs quit easily. Please be reminded that all the programs are free to use. You don't to pay a cent for them.
2 responses

• India
24 Jan 07
not a prob. at all. i am telling you the truth. just install norton corporation edition version 10, and also install yahoo toolbar with norton spyware from yahoo.com. and than both are update from internet and scan all your drive 3 times from norton corporation and 96% your prob. will be solved. i am computer eng. i am doing this job from last six years. so i am telling you my experience. try it... bye

• Hong Kong
24 Jan 07
Thanks for the info. Norton products are great. But most of them are expensive. To me or to many people, the least costly solution should be the best selection.

• India
23 Jan 07
ok buddy then just download "spyware doctor " software very much helpful it will remove all those hidden viruses if wanna download this software give me ur mail id i will send u the link

• Hong Kong
23 Jan 07
Thanks for your recommendation. Victims of the virus may have more weapens to remove the trojan.