Hello to All Stamp Collectors in MyLot

United States
January 23, 2007 11:01am CST
Hello Everyone, I invite all collectors here to consider my offer of free world wide and/or US stamps. I have been collecting over 47 years and I have many, many duplicates. All I ask in return is that you use decent condition new stamps on your request. The first request that arrives at my home will recieve an interesting Philatelic bonus. My main focus has been US and older worldwide issues, but I would like your help learning more about the new issues of the world. There are a great many books written about past issues, but very little covering new issues. You may ask, Why am I willing to do this ?? My answer is that I believe it is the obligation of advanced collectors everywhere to encourage and help anyone that is interested in the hobby. The number of people interested in collecting has been declining for many years, mainly because of the introduction of new technology. If we do not help, who will ? Tell me about your collection, ask me questions, what would you like to learn about, what can you teach me??? Please contribute to this discussion. Tom....nrnotrare.
9 responses

• United States
15 Feb 07
I took Tom up on his offer and he sent me a bunch of really nice stamps! If you are even considering doing this wait no more. You won't be disappointed! Tom even used 20 year old stamps to mail the stuff to me. So that was a bonus. Thanks Tom!

• United States
15 Feb 07
Hi.... Glad to hear you like what I sent..... Tom.

• United States
2 Feb 07
Ok let me make sure I understand you completely my philately friend. I send you an envelope with a nice currant commemorative on it to play the postage and you will send me 100+ stamps? Very cool dude! If I follow through with this I will have to look around to be sure I can find where you have posted your address and I can only hope that you will send me primarily US stamps. Clearly you are not going to send me mint stamps even though that is what I collect but it still might be cool to get whatever you decide to send. I may do this yet, I have so many US stamps that need to be organized and evaluated! It just takes so much time and to be honest I haven't committed ample time to the hobby recently. But when I come from the post office with a new sheet that has a masthead or is a sheet that really impresses me I am emotionally charged for days! I can't explain this phenomenon to very many people and my girlfriend thinks I am nuts for spending money on postage that will just end up in a clear display envelope in a notebook. Yet I can not seem to stop!

• United States
2 Feb 07
Perhaps we can discuss at greater length the US stamps I would be most interested in? For example I always had a special liking for the 1938 presidential series. Many of those I do not have. Especially the higher denominations. I have purchased many of the lower denominations mint but I am totally missing, (unless I have some of these in boxes of stamps I have not totally gone through), 13, 16-19, 21-24 and the 50 cent one. Also I do not have any of the dollar(s) ones. Wilson, Harding and Coolidge. I also have many of the 1940 famous American, authors, poets, educators, scientists, composers, artists and inventors mint. With the exception of the higher denominations there as well. I am guessing that Tom won't be parting with many of these kinds of stamps because I assume they have enough monetary value. You not giving away valuable stamps after all and I don't expect you too. But who knows we might could come to some kind of agreement on some things. As far as sending you an envelope with a commemorative on it I didn't find your complete address. If you don't want to post it here you can send it to my e-mail address at JMeeker1965
@Yahoo
.com.

• United States
2 Feb 07
Hello realIolo...... I know, for some it's hard to believe....something for nothing.......but it's not really. Many new stamps are difficult to find on cover used in it's proper way......the way it was intended to be used as a single stamp.....in good condition. Not many are used and the great majority of those that are used are damaged or canceled so badly it's not worth keeping. I will gladly trade duplicates for any I can get. I understand the way that a small piece of paper can have such an enormous effect on a person. I feel it everyday. I have been extremely lucky.....my wife Sara also collects, and is developing a decent group of Special Delivery covers. Most nights I find it difficult to clear my mind enough so I can sleep. Finding time to spend to get loose stamps into an album is a common problem for collectors, but you'd be suprised how much you can accomplish over a week or a month if you can squeeze in 15 - 30 minutes most evenings. I've sent you an email with my address. Tom

• Philippines
23 Jan 07
hello. i think my daughter will already send you a mail tomorrow with philippine stamps. her username here is maryannemax. and she's really into collecting stamps. and she go so interested when you posted this discussion. thank you for making her happy.

• United States
23 Jan 07
Hello... Thank you for letting me know. I am pleased to have responses to my offer and I am very interested in helping anyone learn more about the hobby. Does your Postal system have a program to help people learn ? Do you collect stamps ? Tom....nrnotrare

• United States
30 Jan 07
Hello Trenella.... I do want something for them......a request, in an envelope from anyone interested, with nice condition new stamps. I have been collecting over 47 years and I've accumulated many, many duplicates. I've sold most of my collection except the absolute best items and a modern collection of on cover items that I'm still adding to. Many new stamps are difficult to find as regular use items that show current stamps and postal rates. I am also interested in helping others learn. The numbers of collectors has been shrinking for years, we oldtimers are on a mission to encourage new collectors everywhere we find them. For 39 cents in postage, sender will recieve a mixture of 100+ US and world wide used stamps. I will pay return postage. If you are interested, email for my address. Tom

• Romania
17 Feb 07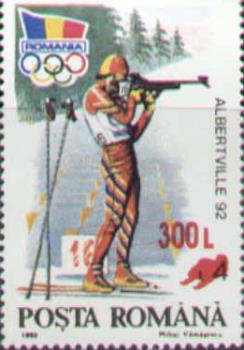 Hello, I'm interested in your offer, but I'd like to discuss the terms a little. 1. I am not aware any more of the quality of nowadays stamps they issued in my country, so, in order to keep you satisfied, besides the stamp on the envelope, I'd like to add a few stamps inside the envelope. 2. The stamps I'll add won't be full series, because I don't have duplicates of complete series. 3. Please tell me the topics you're interested in, so I'll add stamps from these topics. I have mostly animals, plants, sports and paintings. 4. I have duplicates from other countries than Romania, and I must say that foreign stamps are of a better quality. Please tell me if you want stamps from other countries too. 5. If you agree to 1-4, please send an e-mail with your adress to stvasile
@yahoo
.com

• United States
17 Feb 07
Hello...... Glad to have you respond to my offer of free stamps. Email with my address has been sent to you. Thanks.... Tom

• United States
17 Feb 07
I got my stamps today, wonderful assortment, thank you so much. I feel like I should send you some in return, but you probably already have the same ones I have (and more.) Thanks again!

• United States
17 Feb 07
Hello Dragonstar13..... Glad to hear you like what I've sent to you. It is not necessary for you to send any to me, however, if you wish to, they will be greatly appreciated. Happy collecting...... Tom

• Serbia And Montenegro
15 Nov 12
Hello Dear stamp collector friend I am interesting for free world wide and/or US stamps. I am a stamp collector for 1.5 years so Im a new here. If you still got the duplicates that you dont need , I am interesting to extend my collection. Best regards From Serbia

• Singapore
12 Sep 11
hello =]] ive come across your site and id be very happy if you can help me start my collection. i dont have an account here in MyLot but im hoping you can still help me out. please email me at antipatiko
@hotmail
.com id be very happy to hear from you. im a Filipino working here in Singapore and i can send you current stamps from here. any help will be greatly, greatly appreciated! thanks in advance. JP

• United States
1 Dec 09
I would like some stamps just starting out. Please tell me more. Thanks, Crystal

• India
17 Oct 09
respected sir, i am going through all of your discussions, an i learned a lot by reading posts, i am interested in all the offers u have given my email is abhijeet.dholey
@gmail
.com , once i get the address i will share it with my students(who actually collects stamps) and they will send u envelop ... hope to get response from you...