Can I edit my discussions?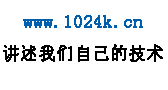 China
8 responses


• Canada
28 Jan 07
It would be nice if Mylot included that feature in the future. There has been times where I hit submit and realized I have mispelt a word or have not fully answered a question to the best of my ability. As of now, No, you cannot edit your posts once you submit it, so making sure your posts are as good as possible is best.

• India
25 Jan 07
Unfortunately, this option is not available for mylot users unlike most other forums and sites. You should contact MyLot support regarding this option, may be they shall give a positive response regarding this issue.


• India
24 Jan 07
no , no such facility is available currently in mylot ! but lots of people asking the same question so it migth be possible that mylot would add this feature soon !

• India
24 Jan 07
No theres no way you can edit your discussion once you have posted it.... Theres no way to delete a discussion either... I think Mylot should let us delete our discussions... We are humans we tend to goof up at times....



• India
24 Jan 07
no u can't edit the discussions. however u can add a comment if u find that something wrong has been written in ur discussion or something has gone wrong. so there is one way to add more content to ur discussion but there is no way to change or edit or even delete the discussions. have a happy day on mylot.