S.O.S.how can i become a singer??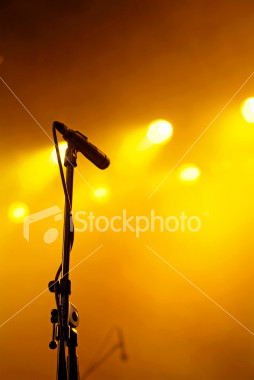 Romania
January 24, 2007 2:08pm CST
i like very much to sing... and my freinds told me i am good at it... but i don't know what to do with this skill of mine?... how can i become a singer?? at least in my own town??..is something i have been dreaming all my life..so if you know pls help
3 responses

• Romania
24 Jan 07
in our town i don`t really now what to say..as I`ve seen they are promovated all the child`s who doesn`t nothing to do with music but their parents don`t have where to throw away their money..so ..as you have talent,and i know you have,you should try in another city,or country if you`ll have the opportunity.so,good luck;)you sing i dance..why won`t we do a duo?:))joke


• United States
12 Feb 07
To become a singer is really hard work. I'm 20 years old and I've been singing since I was able to talk. I've had six years of private lessons and four years of choir... I've opened for LeAnn Rimes and Brad Paisley, opened malls, won awards... and I started in a small town, too. It takes a lot of practice. Choir is an awesome place to learn how to control your voice and how to breath properly. I started with choir, then started taking private vocal lessons. Choirs are generally very easy to get into and once you're in one, it's easy to get into better ones. With choirs, there are chances for solos, traveling... and it's a great place to start. Then you're going to want to look for a vocal coach. When looking, you're going to want someone who has experience in the business, someone who sings(preferably), someone who's confidant in their business. You should look at things like... Do they have a studio(in or out of their own home) with professional equipment? How do they teach? Do they do private and group lessons? Will they teach you to warm up properly, use your muscles properly. Another big one is... how do they teach? I was with my voice coach in California for six years and in that time I learned so much about performing, speaking properly, acting(because yes, being a singer is being an actress as well), stage presence, breathing... all of it. You'll want a teacher who has the equipment to change song keys for you, record(even if on a tape; it's a learning tool for you to listen to later and practice with). They should have a piano or guitar, something to help you warm up at your own pace. Now, if you live in a small town and don't have access to any of this... Your best bet is to teach yourself. You'll want to choose easy songs to start, get books on singing technique... Becoming a singer has a lot to do with discipline and desire. Music is passion, and if you're not passionate about music, then you're missing one key-ingredient to becoming a great performer. Just remember, to make it as a singer doesn't mean you need to become the next Faith Hill... there are a ton of singing jobs out there, where you have the chance to make tons of money. Next time you watch TV, notice how many commercials there are with people singing. Most stars have back-up singers, and most stars started out as back-up singers. It's not something that is just going to happen overnight, but have faith in yourself and work for it... then only good can come. =) Hope this has helped!