Do you take your kids fishing?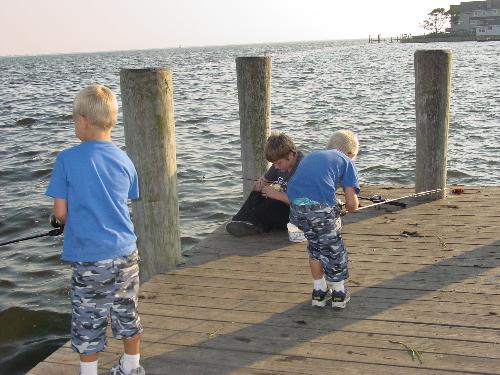 United States
January 24, 2007 6:49pm CST
My kids love to fish. I try to take them out on charter boats when I can, but it's usually about $150 for 4 hours for all of us, so we go to the piers alot. We can spend an entire day fishing and crabbing. They love to eat the fish and the crabs and are so excited that it is something that they caught. It's a great hobby and something that they will enjoy for their lifetime. As much as we love winter, we are all a little upset that our fishing time has come to an end until the spring.
3 responses

• United States
25 Jan 07
Yes we take the kids fishing. We go to a few places plus my husband's dad has a boat that we take on the lake.


• Australia
25 Jan 07
All my kids love fishing. I remember my number 3 daughter when she was 2 we were out in my Dads boat and she kept wiggling her line up and down and every time she did that she caught a fish. We couldn't believe it a 2 year old catching more fish than the adults lol.