Male or female? If the English language designated objects as male or female

Australia
January 24, 2007 9:09pm CST
in which category would you place a computer? My friend in another discussion mentioned what is, to us, an odd thing: ascribing gender to objects. As I sat looking at my computer, I wondered if it should be male or female. Give me your reason for your choice. Here is one for each to start us going: MALE: They have a lot of data, but can't think for themselves. FEMALE: No one but their maker understands their internal logic.
4 responses


• Australia
25 Jan 07
stubborn, hard to understand and a plaything? Yep! That's male!

• United Kingdom
25 Jan 07
I would choose mine to be a Female lol as you say noone understands their Inyernal Logic I need Data on here so it is no use having a Male Computer lol I always class my car as a she to I don't know why it is just me I guess You have got me thinking now Cloud wether there is a reason for me to class it as a Female I am wondering if it has anything to do with my Past or not I will certainly have to think about this

• Australia
25 Jan 07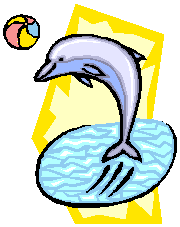 Keep thinking, Gabs. Think of what a computer does and doesn't do, and line them up with either male or female. (Hint: think of their memory) Thanks for sharing again Gbs - and I DO like your atavar. The more I see it, the more I like it. Her's another dolphin for you - a friendly one, like you.

• Australia
10 Mar 07
Why does myLot change white backgrounds into black backgrounds? It seems to do it every time.

• India
27 Jan 07
I think of the computer as having a neutral gender, never have heard anyone ascribing the male or the female gendr to computers. It odes make sense to me. And according to me males as well as female have the attributes you spoke of, I know a lot of very logical and knowledgable people from both sexes. (Hope you don't find a libber reading this and blasting you)

• Australia
27 Jan 07
Thank you for your response. This post arose from posts talking about language. In the French language, and others, ALL objects are either feminine or masculine. We English think this is rather odd. This post was asking, IF English gave feminine or masculine gender to a COMPUTER, what is it about the computer that would determine which gender. This post is a joke about language. It is not about offending males or females, but having a little fun.

• Malaysia
25 Jan 07
For PC that for Gaming, i will mark them as Male. For PC that for Word processing and Internet Surfing, i will mark them as Female. Just an personal expression.