anyone here who thinks friendster is very useful way in connecting...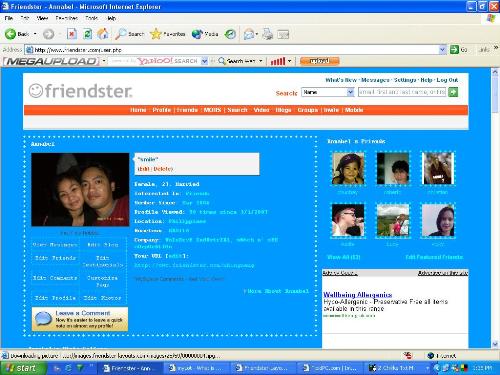 Philippines
January 24, 2007 11:56pm CST
anyone here who thinks that friendster, myspace and likes is a very useful way in connecting with our old friends and classmates. does it really hepls because as for me it is. i have at met at least 20 of my former classmates even they are already in different country. and its really fun hearing news from them.
2 responses

• Philippines
25 Jan 07
Yes, i think the site is really useful. I got connected with old friends and classmates. We can share photos, messages, etc. Now, I have 143 friends there.. :)

• Philippines
25 Jan 07
yeap! hehehe. i found my former classmates in friendster too...=) and i discovered a whole lot about them...=) some of them even live on another country..=) i didn't even recognize most of them...=) it's really fun being able to talk to the people you didn't have direct communication with for a long time..=)