secondhand book or original copy.......which one will you buy?

India
January 25, 2007 4:56am CST
i used to buy secondhand books as it is always cheap.
6 responses

• India
25 Jan 07
i have no qualms about buying secondhand books. particularly if they are in a passably good condition. moreover, certain books are only available secondhand.


• India
25 Jan 07
As per the syllabus only i will change my mind,if the syllabus changes then i will buy new one otherwise i will buy old one.


• India
25 Jan 07
If there is reallylarge difference in price then i go for second hand otherwise i go for first hand.

• Sweden
25 Jan 07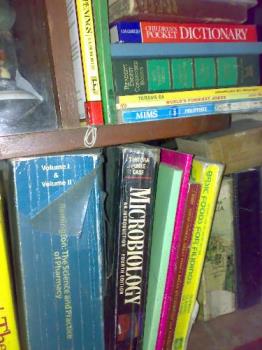 i honestly can't afford first hand books. they are so expensive. so, whenever i want to read or have some books, i go for second hand books since they are really a lot cheaper.