What is the latest trend of Hair Style Right Now?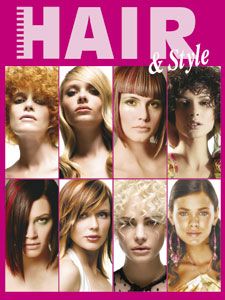 Malaysia
January 25, 2007 9:45am CST
There are a lot of hair style for girls to choose nowadays. The most common one that i know is straightening and curly perm, or half straight and half perm or whatever terms that you call it. It seems like the most popular hairstyle for the girls in my country is curly perm, which normally 8 out of 10 of the girls will perm their hair curly.... and it's quite common for the girls in my country to change a new hair style for the new year and my girl friend is just one of them..It's 2007 now and my girl friend wanted to change to a new hair style but she don't know hair style she should change to and she has asked for my opinion almost everyday, but this kind of questions to man like us is always "No idea, just choose the hairstyle that you like the most because whatever hairstyle you do, u are still the prettiest in my heart". But it seems like she doesn't sounds satisfy with my answer..so i really need your help to provide me some ideas.. Or you can just share what is the latest trend of hairstyle in your country so that i can provide some reference to my girl friend..It'll be even better if you can upload some photo so that i can have a clearer view...hope i doesn't sound too demanding..:P Cheers..
1 response

• Philippines
28 Jan 07
long; straight and shiny hair.