iran football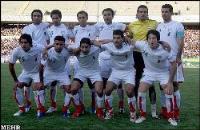 Iran
October 8, 2006 1:12am CST
hi to all who like sport spicially football. what is ur idea about iran football & iranian footballplayer?
2 responses

•
8 Oct 06
I thought they stood up pretty well in the World Cup, obvious areas for improvement, hopefully they'll go further in 2010.

•
8 Oct 06
I'm from England, and yes I do. Actually qualifying for the World Cup is a great achievement alone, although in the group stages in context to the group they were in I didn't feel they did all that bad. I don't think they ever could of won against Portugal or Mexico, but they didn't let the game become a walk-over. They earned a point, and didn't get a thrashing, which is potential enough for any team.

• India
8 Oct 06
Iran is Asia's one of the most powerful football team. They are growing well and I hope they will soon become a giant country in football team. The team has lot of potential. Keep it up.