Intro plz.......

India
January 25, 2007 7:19pm CST
Are you guys Martial atrtist?
8 responses

• Indonesia
5 Jul 08
Hi Sugimanoj, I am not a martial artist. But I couch what we call it as Pencak Silat. It is Persaudaraan Setia Hati Terate. Do you notice it? It has been worldwide. It is originally from Indonesia and based in Madiun, East Java Province, Indonesia. You can visit the website: www.shterate.com

• Philippines
9 Aug 08
I love Martial Arts. I am a member of Kick Fighter Martial Arts Organization. Our style is similar with Taekwondo but we have added more hands style than Taekwondo. [i]All the best,Agihcam

• Indonesia
20 Aug 08
Great, fellow. You are a taekwondoin, aren't you? Here in Indonesia Taekwondo is also popular. Good luck, Fellow.

• United States
26 Jan 07
sry i am not a martial artist guy but i am a pretty good singer..and i am bootskinner and design the loading screens of windows xp™

• India
13 Feb 09
well I have the boot skinner of windows Xp loading logo menu Who does'nt have ????????????

• India
13 Feb 09
ya dude . I am a martial artists current international champion 2009 . (age -11-14 group ) . fight - gold medal kata - silver medal Grade - yellow belt. Favourite weapon - bo , nunchaku STYLE - nomichi shotokan karate So please carry on. U can be a good martial artists . i can know from anyone's heart . !!!!!!!!!!!!!! OSS . Want my personal profile . Log on to : http://www.orkut.co.in/Main#Profile.aspx?uid=3942560065268839731


• India
7 Mar 07
Yes i am a mansurian Kung-fu,brown belt.Are you interested to know martial arts.Why i am asking is three girls are also learning with me and they too fight equally with boys,especially those round-off kicks..

• Malaysia
7 Mar 07
I'm a martial arts enthusiast. I've studied several silat styles in my country, Malaysia. For more information on silat, please visit my site SilatMelayu.Com

• Greece
26 Jan 07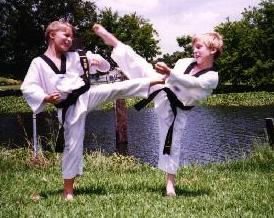 I'm not a martial artist but I learn & still active in a certain martial since I was in senior high school. I take TAE KWON DO:)