how old were you when you started smoking?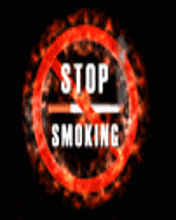 United States
January 25, 2007 8:19pm CST
how old were you when you began smoking? if you were still living with your parents, how did they handle the situation,and did their advice or punishment encourage you to stop smoking. i am referring to cigarettes!! although any smoking of what ever is welcomed
4 responses

• United States
26 Jan 07
I was 13 or 14 at the time that I first started to light up. I used to steal them from my parents I would take them out of their pack at night while they were sleeping. At first they were really really mad and grounded me nonstop until oneday they just gave up and it wasnt an issue anymore. When I was 17 my mom was buying them for me and letting me smoke in my room I guess she figured I was going to do it anyways and if she didnt buy them for me I would find someone who would. I'm almost 28 years old and I still smoke there are times that I wish I could quit because its so ecpensive but there are other times that I dont care because I really truly enjoy smoking. P.S. and this whole non-smoking ban that they have going on here in OHIO is BS.


• China
26 Jan 07
good for you but bad for me,go on cheers

• United States
28 Jan 07
i started when i was about 14 and yes i was still living with my parents, but i kept it fromt them until after i moved out when i was 18